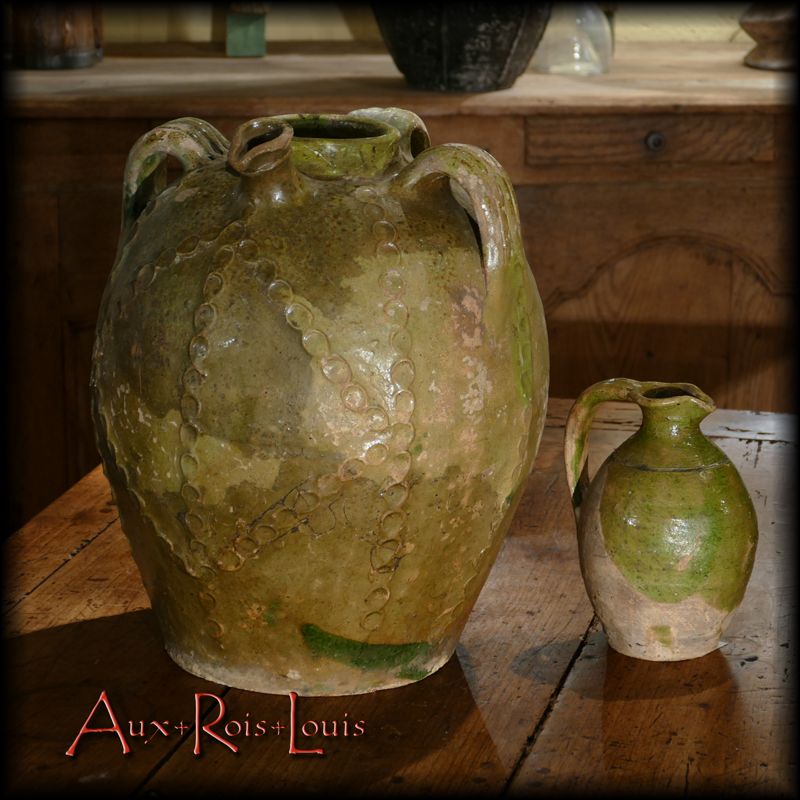 Glazed terracotta jugs – 19ᵗʰ century – Beauronne-Douzillac – [PA039 – PA040]
These two terracotta jugs come from the famous pottery center of Beauronne-Douzillac in the Dordogne. On the larger one we observe, depending on its overall glaze, subtle shades of green resulting from the heating effect in the oven.
Patterns of digitized bands are arranged geometrically, forming a rhombus on the front.
Three ribbed handles and a short pinched spout signify its origin from the famous pottery center located near Mussidan (Dordogne).
While the larger one served as an oil reserve, the smaller one – locally called "cruchon" – was intended to serve water at the table during meals.