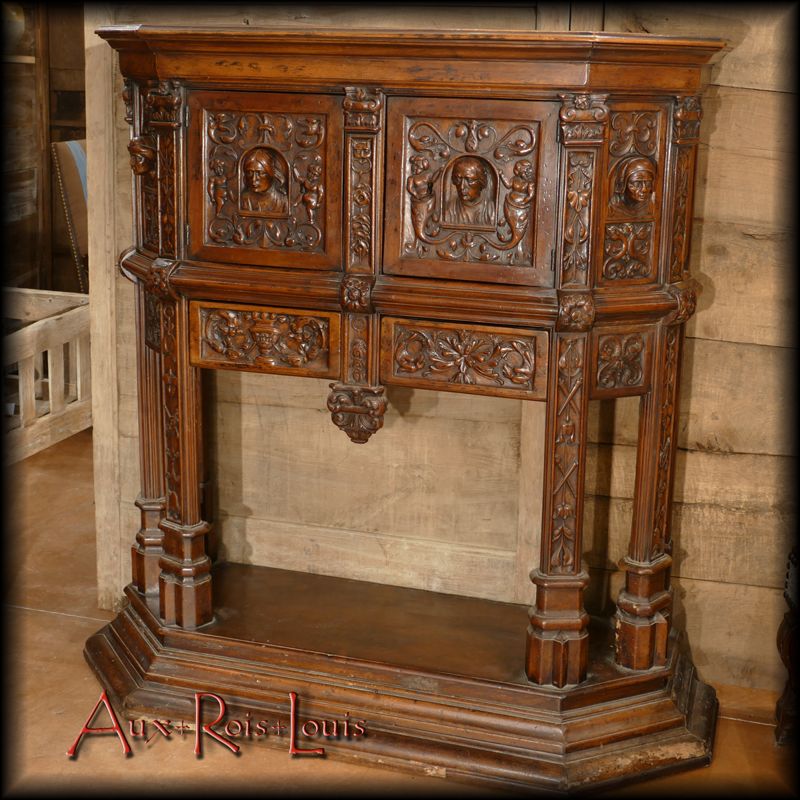 Walnut dresser – Renaissance Style – 19ᵗʰ century – Aquitaine – [ME042]
In the 16ᵗʰ century, families from the nobility possessed sumptuous pewter services that they had to show their guests.
This dresser took center stage in the reception hall and fulfilled precisely this mission.
Resting on a large base richly molded, this high storage boasts two doors and two drawers called "layettes" which open let you admire the crockery and the cutlery and closed let you appreciate their carved decoration, inspired by the antique style once again very popular in vogue during the Renaissance.