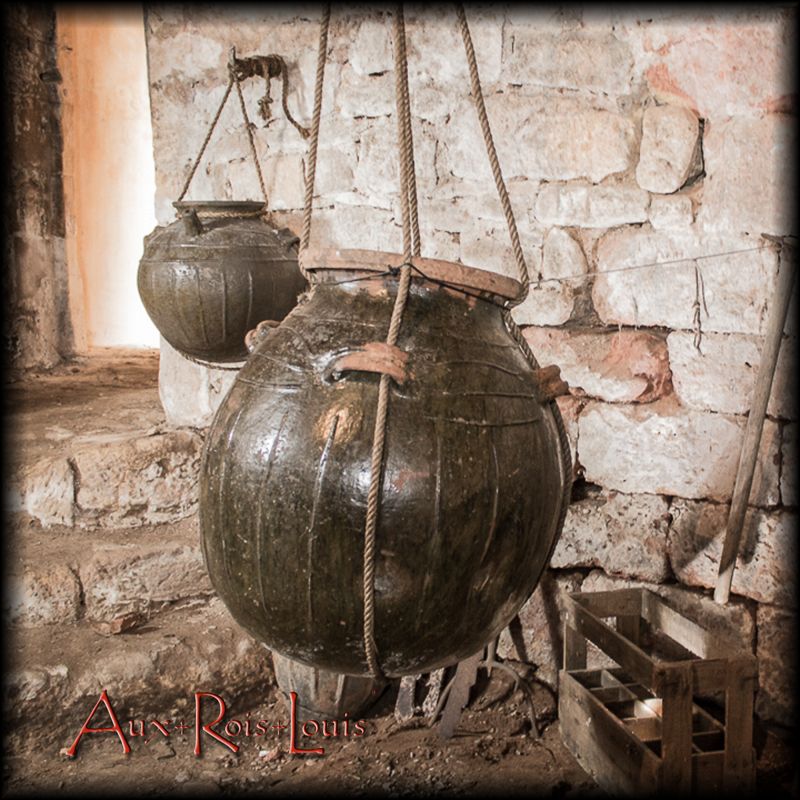 Mélard – 19ᵗʰ century – Puy de Dôme – [PA049] – Photos: Claude MANGIN.
Large oil reserve in glazed earthenware used in walnut oil producing regions such as Auvergne, these jars called "mélards" were stored in cluzeaux and the cellars of mills or large state houses.
Walnut oil was stored there, redistributed in smaller jars to power the oil lamps providing lighting.
This type of mélard was suspended by strong ropes in order to avoid any contact with the potential humidity of the ground which could, by capillary action, have crossed the porous clay in which these large receptacles were shaped.