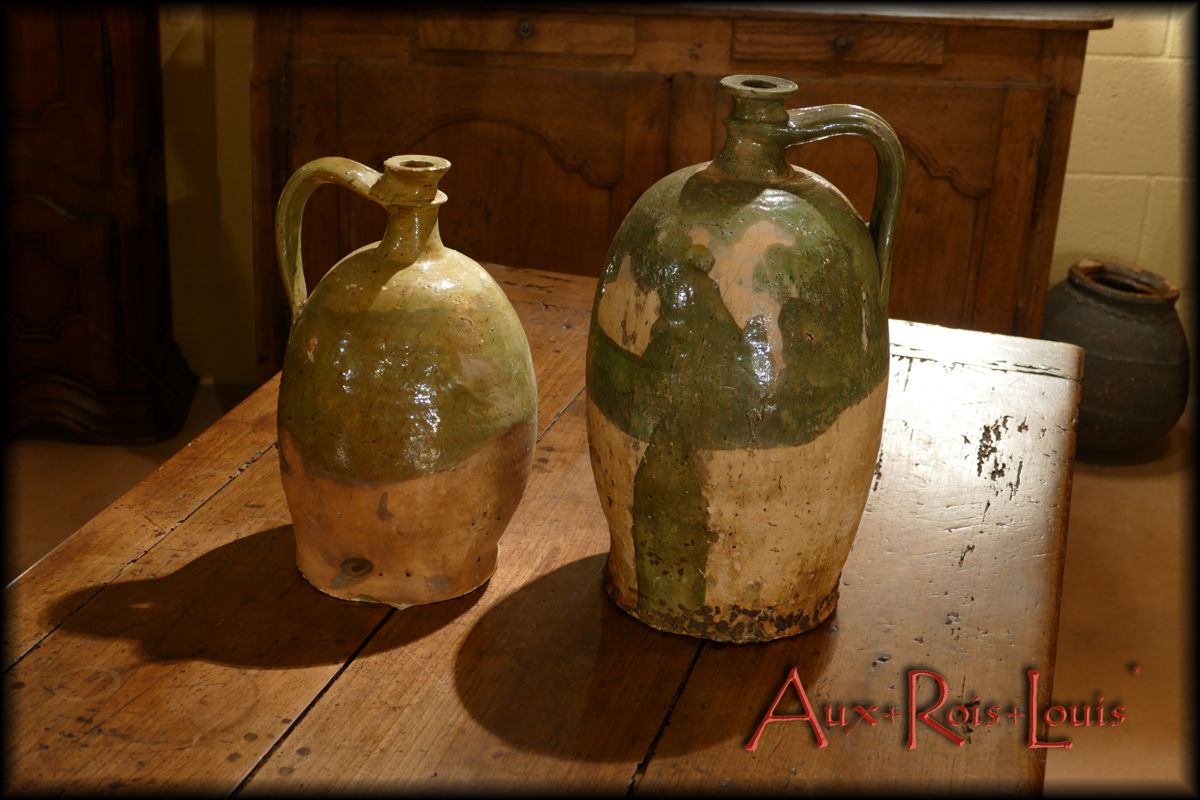 Two water jugs – 19ᵗʰ century – Sadirac – Gironde – [PA041] [PA042]
These two water jugs, originating from the pottery center of Sadirac in Gironde, are characterized by the originality of their colors, obtained thanks to copper oxide.
On the smaller one, we observe shades of pale green resulting from the flame effects on the glaze in which it was soaked before firing, held by the bottom.
The largest has for its part benefited from a decoration by ladling, which consists in pouring the cold glaze with a ladle and allows to obtain rhythmic traces according to the potter's mood.