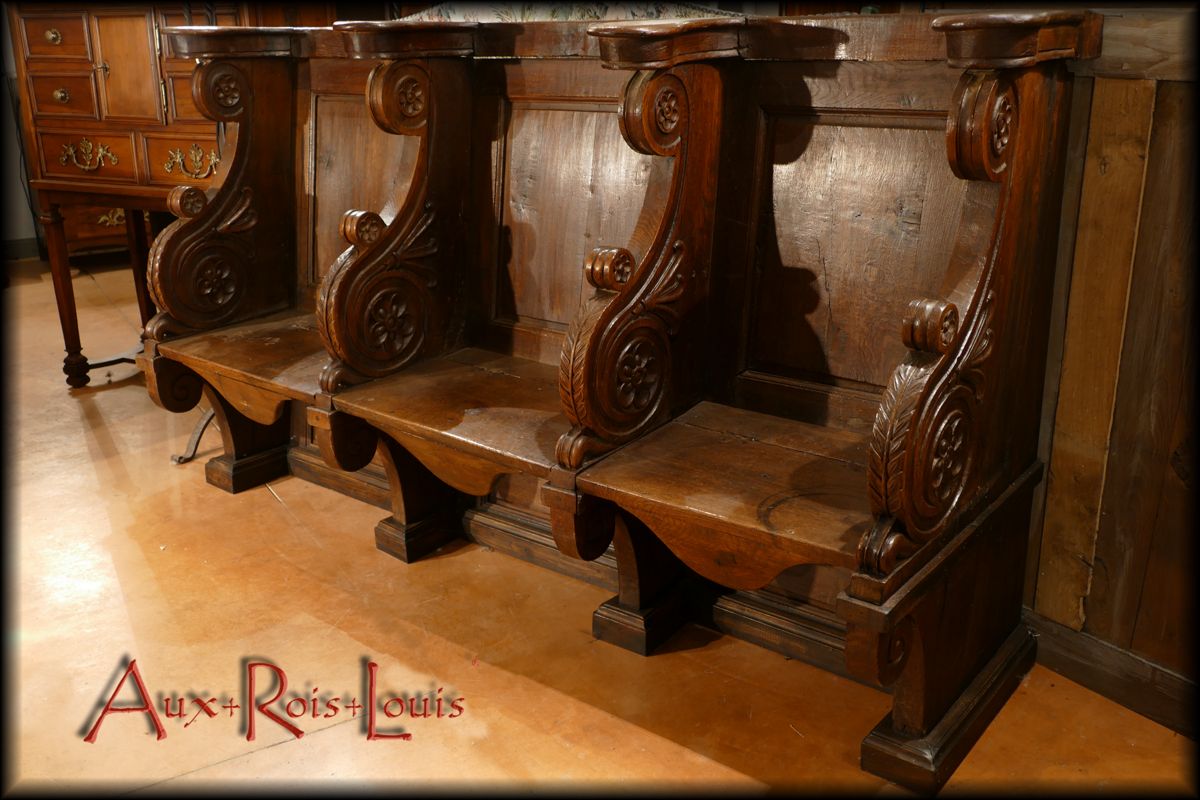 Choir stall in oak – Louis XIV – 18ᵗʰ century – Auvergne – [ME041]
This type of stall, where comfort reserved for the privileged and aesthetic concerns are closely linked, illustrates in its own way the splendor of cathedrals.
Arranged on either side of the Choir of these religious buildings, these rows of seats allowed the Clergy and notables to attend the office either seated or, certainly standing, but supported by the armrests and by the seat then. in a raised position and called for this reason "miséricorde" (mercy).