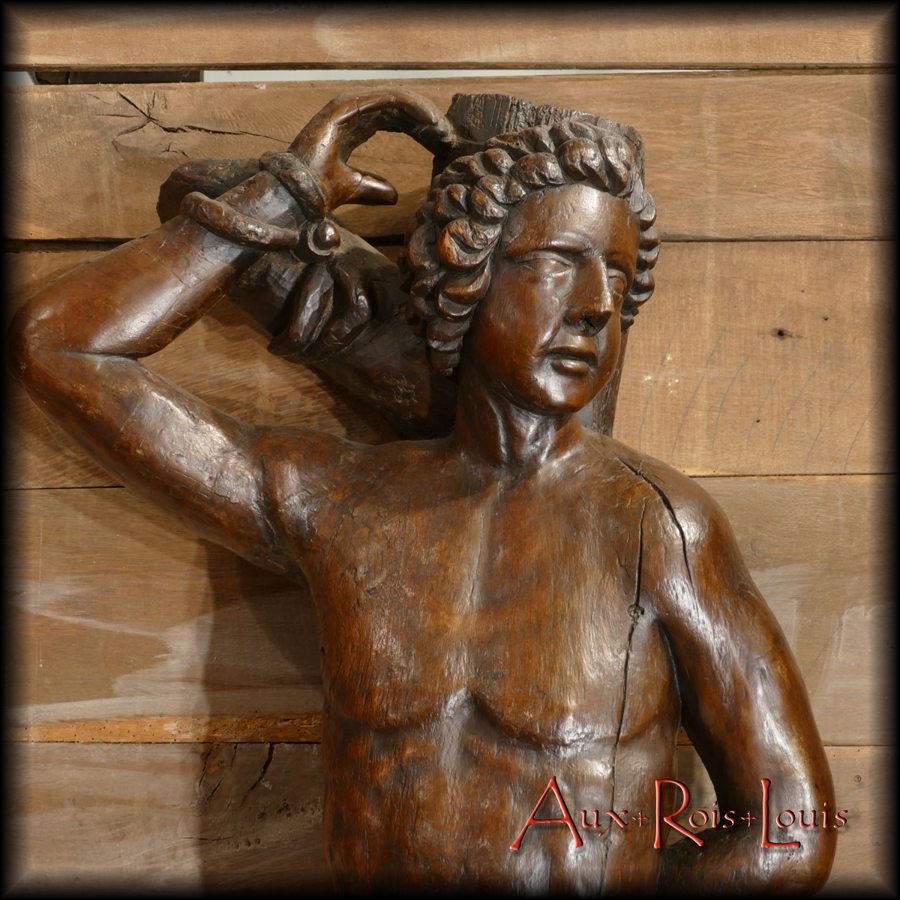 Sculpture in anamorphosis of Saint Sebastian – 17ᵗʰ century – South of France – [ME065]
In the 17th century, in many religious buildings, Saint Sebastian remained tied up while the arrows attached to his legend were no longer represented. At most, they will be suggested.
The Saint Sebastian carved in a hundred-year-old walnut that we present to you here is linked precisely to this movement, this renewal.
In addition, this monoxyl sculpture presents from a stylistic point of view a quite singular attraction.
Intended to be venerated and prayed from the benches of the faithful, this Saint has been expertly sculpted according to the codes of an anamorphic perspective so that the low angle view restores the natural proportions of the character.