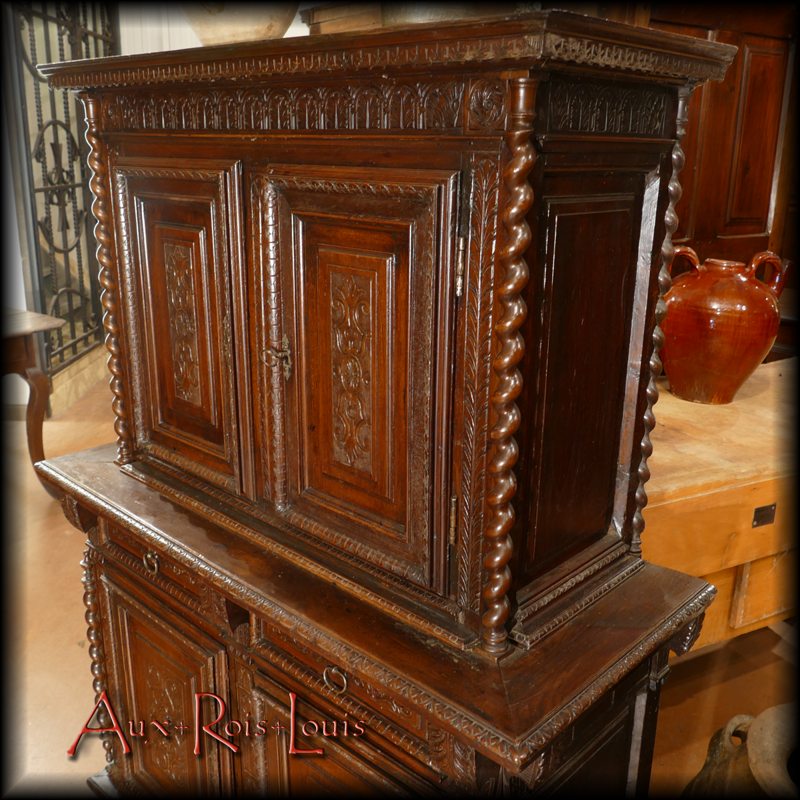 Small Louis XIII four-door sideboard in walnut – 17ᵗʰ century – Southwest – [ME058]
THIS IS ON THE EARTH THAT TURNS FROM THE TIME OF GALILEO
How do you bring the 17ᵗʰ century into your living room? By choosing a piece of furniture surprisingly small and which, however, concentrates thanks to the richness of its ornamental repertoire, all the refinement of the Renaissance wave from Italy.
The outstanding advantage of this shrunken Louis XIII sideboard lies precisely in its miniature side. It does not exceed 1.53 meter in height, and yet it looks very tall.