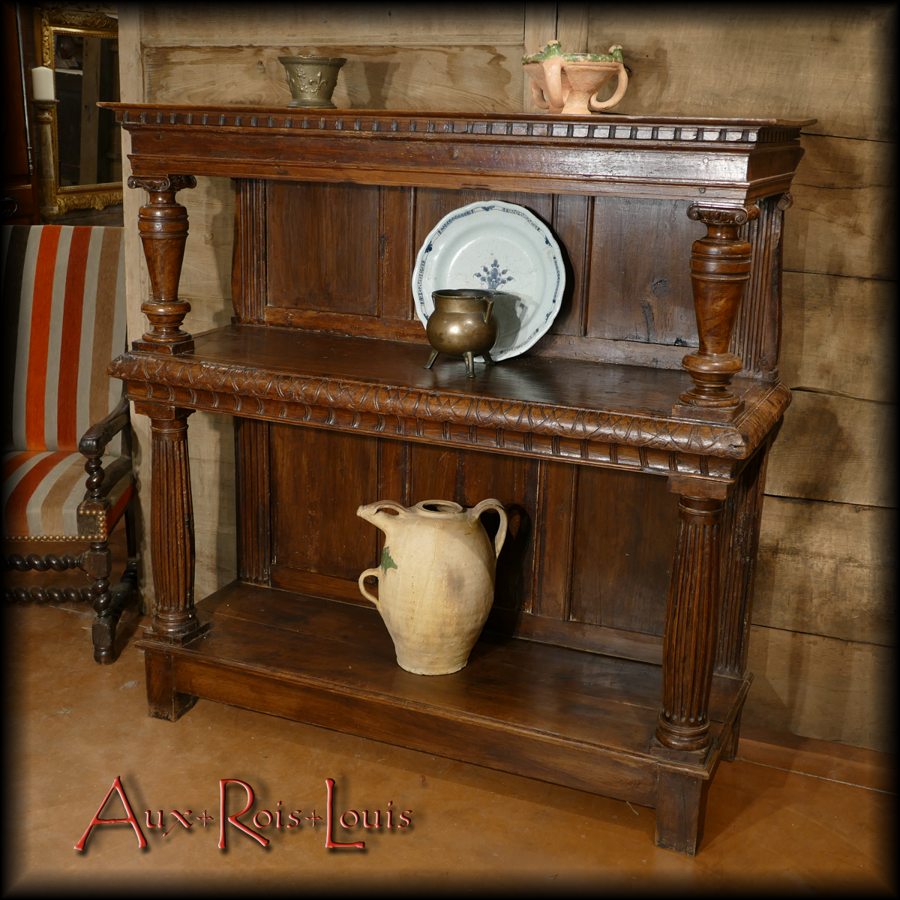 Walnut dresser – 17ᵗʰ century – South West France – [ME061]
Composed of several open shelves that were simply useful in the Middle Ages, the dresser became ostentatious during the Renaissance, a period of refinement that began in France in the 15ᵗʰ century. This display will therefore boast of refined decorations, inspired by Antiquity. It will allow the ceremonial pewter crockery of its wealthy owners to be displayed and will be strategically placed in the large reception room.
The dresser that we present to you here perfectly illustrates this prestigious vocation.