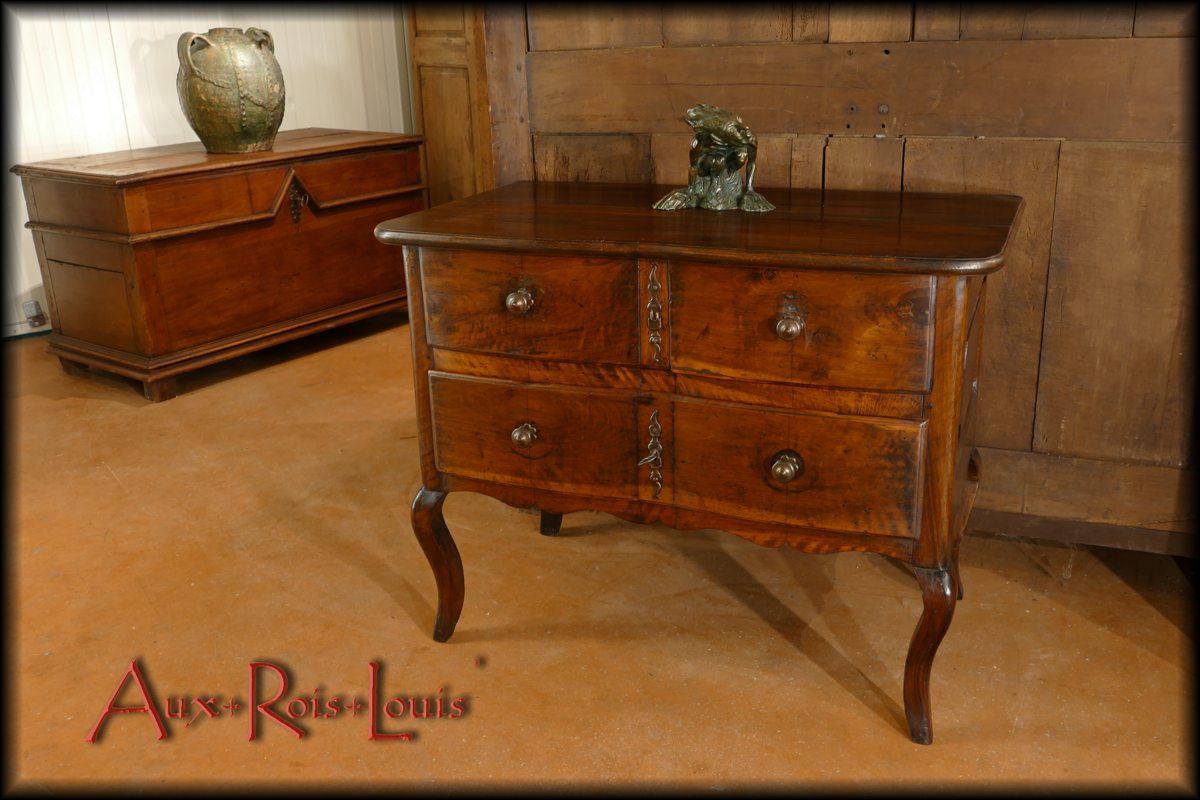 Walnut jumping chest of drawers – Louis XV – 18ᵗʰ century – Loire region – [ME060]
This small curved chest of drawers, as if ready to pounce on its raised legs, is, for this reason, called a "jumping chest of drawers".
At the same time, its humped feet seem to give it a form of lightness.
Its sides are nicely decorated, which reinforces its elegance.
Another detail to note: in trompe-l'oeil when they are closed, appearing to be four, the drawers are in fact three in number. Two upstairs and one downstairs, more roomy as a result.
The small size of this jumping chest, aerial and mischievous, gives it access to the most intimate spaces of all our interiors.