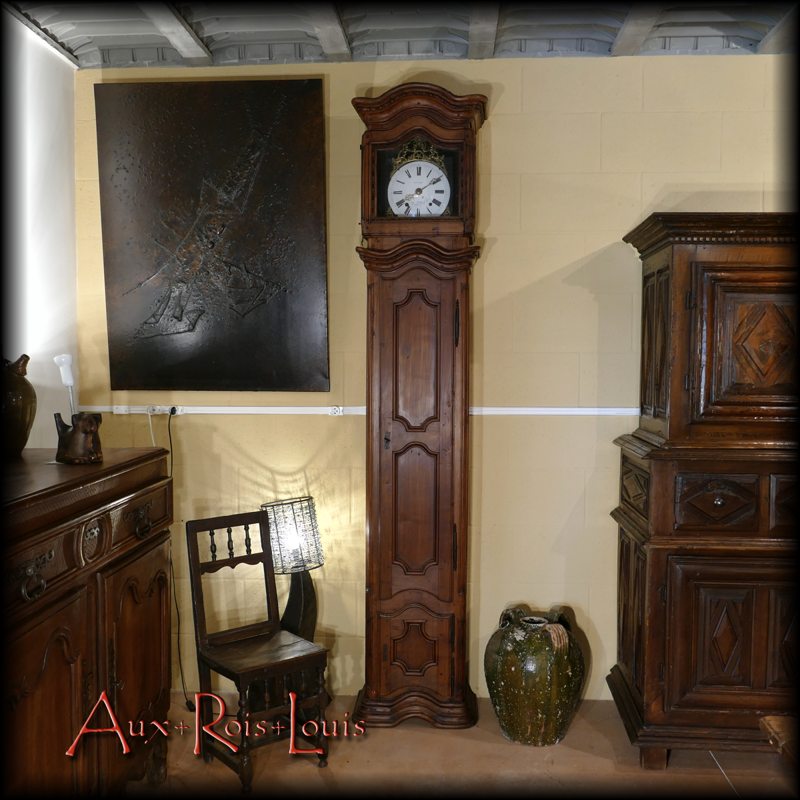 Mansion clock in cherry wood – 18ᵗʰ century – Périgord – [ME057]
FROM THE SUN TO THE WATCH, FROM PRAYER TO THE POINTEUSE, A VERY BRIEF HISTORY OF THE CAPTURE OF TIME
The millennial quest for the measurement of time will free itself from the course of the Sun and the flow of water to switch, in the Middle Ages, into the world of precision.
Around 1292, the existence of one of the first mechanical clocks is attested by its mention in the famous novel "Le Roman de la Rose". And if, previously, astronomical clocks punctuated in the heart of monasteries and on the towers of cathedrals the prayer times of the faithful, with the rise of public mechanical clocks, it is all social life that in each city or village will be timed. The powerful will rob the Clergy of the "keys" of time to better control their subjects.