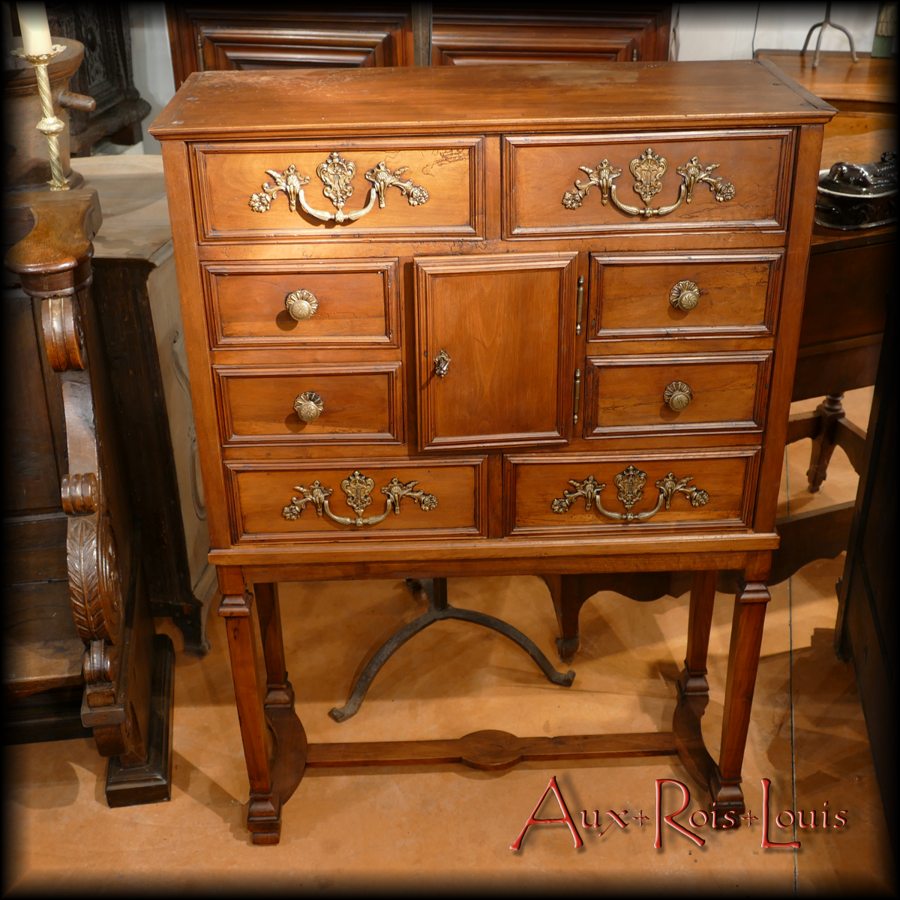 Walnut storage cabinet – 18ᵗʰ century – France
You have before you the ancestor of the diplomatic bag … It is in fact in this kind of cabinet with drawers that the high dignitaries of the 16ᵗʰ and 17ᵗʰ centuries took their precious documents, cards, titles, treaties and coins of exchange, when they set out to conquer the wide world.
One has to imagine that with their load of trunks containing their wigs and personal effects, this kind of "luggage" was also transported by cart and then by boat, in order to accompany them to distant lands. During these trips, the chest, independent of its base to facilitate transport, was closed by two locked doors which protected the drawers, and especially what they contained.
The model we are presenting to you here dates from the 18ᵗʰ century, a pivotal period when the homes of good society became gentrified and became fond of delicate furniture that would nestle in boudoirs, anterooms and small lounges.
The time was indeed with the multiplication of small intimate places where one wrote with the pen correspondences, sweet words and last wishes.
Inspired by Louis XIV style, this walnut storage cabinet is composed of a box shaped with rectilinear moldings, placed on an independent base, also in walnut. The sheathed feet are connected to each other by a sinuous H-shaped spacer.
And if, at first glance, there are eight drawers adorned with beautiful bronze handles of floral inspiration, it is behind the small central door that the three drawers are hidden, to keep there the most confidential letters in security.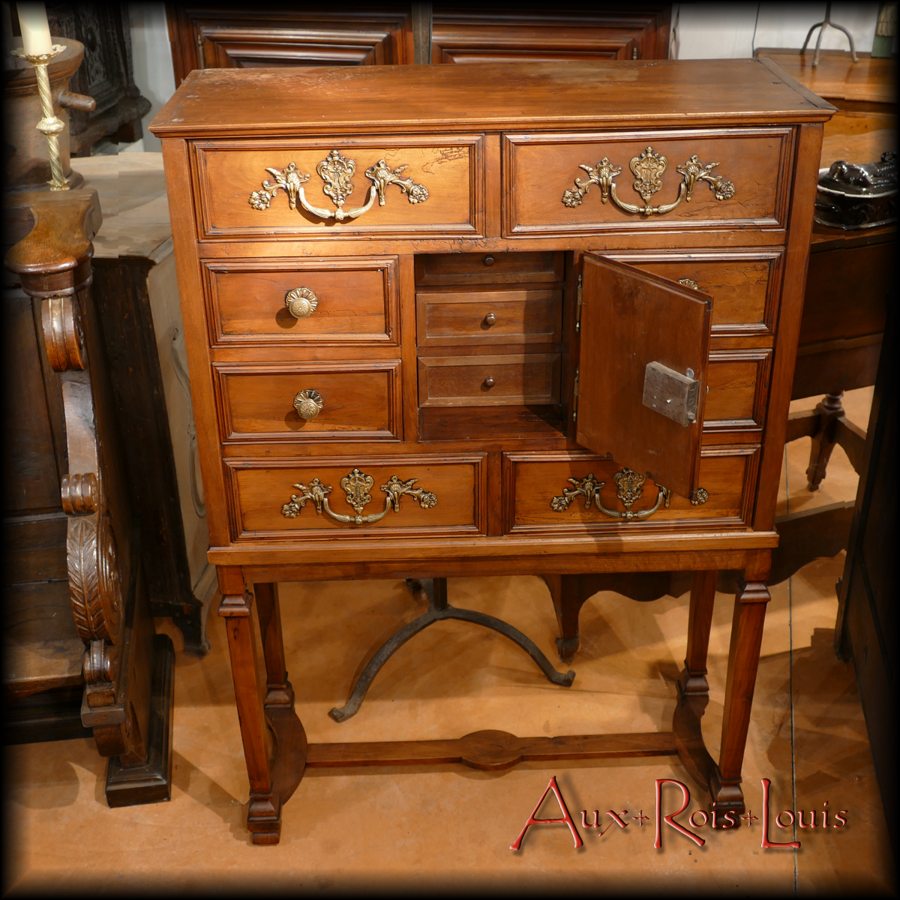 The proportions of this pretty walnut storage cabinet and its refined style still earn it a place of pride in cozy and secret interiors.