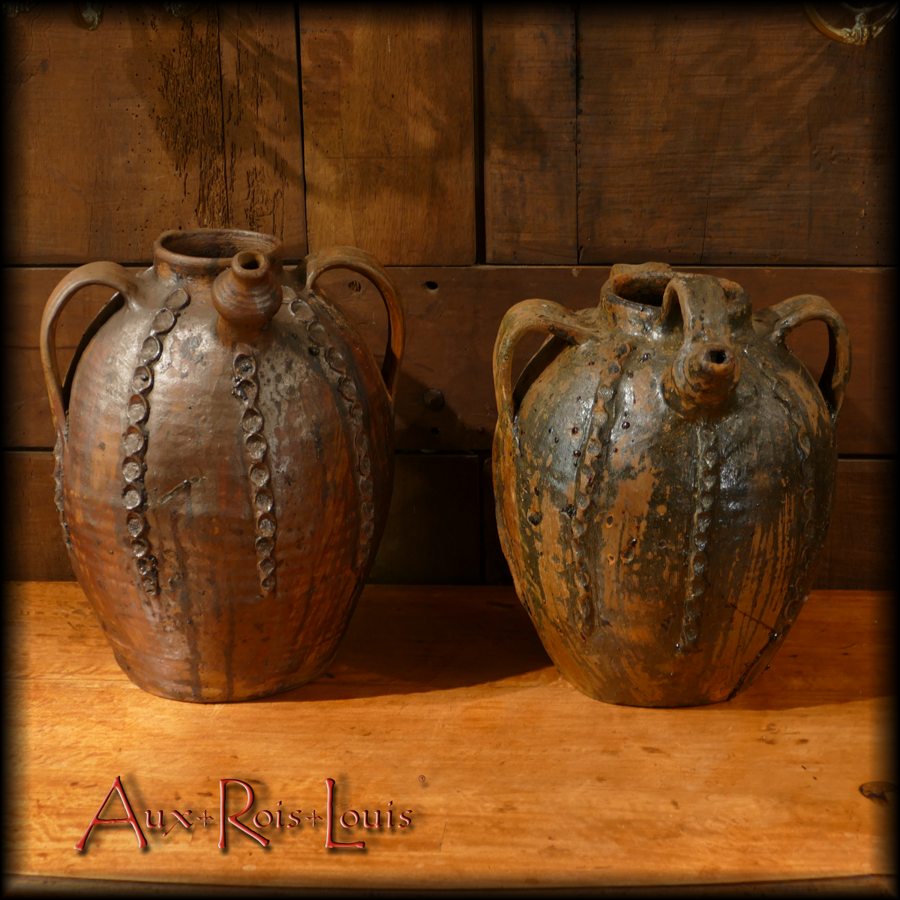 Two oil jugs – 19ᵗʰ century – Périgord – [PA053] [PA054]
Both from the famous pottery center of Beauregard-de-Terrasson, these two oil jugs have well-known distinctive signs.
The first, on the left in the overall photo, presents a wine-colored glaze obtained thanks to manganese oxide, manganese being a natural metal extracted from Perigord soil since prehistoric times. The black pigment of the sumptuous Magdalenian frescoes in the Lascaux caves was indeed at the time, about eighteen thousand years ago, produced not from coal but from manganese. This oil jug is also distinguished by its bulbous-type pouring spout.
The second, on the right of the overall photo, is adorned with a dark green glaze, obtained by means of iron oxide. For its part, it has a beak bridged by a wide handle.
On the walls of its belly, one clearly recognizes the concretions resulting from the seepage of walnut oil, used until the 19ᵗʰ century as fuel for lighting.