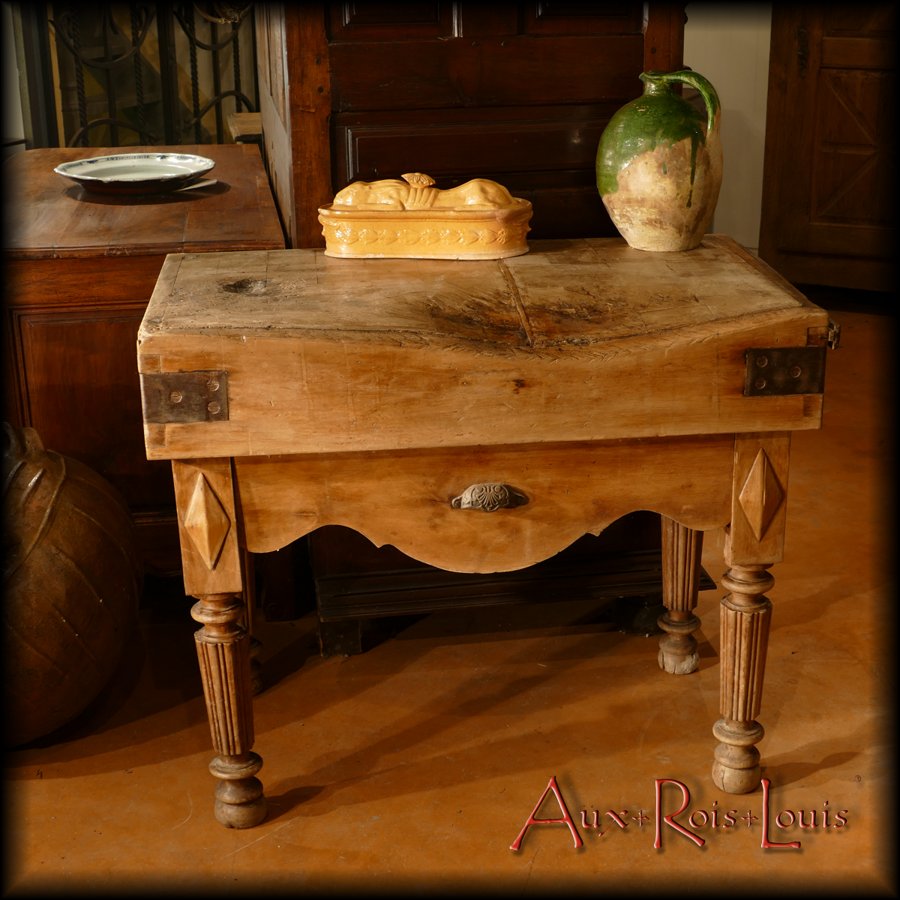 Beech butcher's block – End of 19ᵗʰ century – South West – [MP018]
The centerpiece of butcher's stalls in the 19ᵗʰ century, these old butcher's block were designed to withstand the butchers' blows, vigorous and precise. The top is for this reason made up of an assembly of end grain or cross cut wooden cubes; the wood is worked perpendicular to the grain. The whole is surrounded by thick beech planks, held together by iron brackets.
The originality of this piece of furniture, in particular, lies in its turned and filleted base. The 'rudentures' are the vertical patterns in relief, and not in hollow, projecting on the jambs. The feet are also, at the top and bottom ends, turned into flattened balls. On the sides of this professional piece of furniture now very fashionable, we notice the delicacy of the scalloped crosspieces. Note that this block has a drawer on the front and, as an additional advantage, it still has its original knife holder, designed for right-handed people.