The imposing frontispiece of this Louis XV mirror seems to have been sculpted to the size of the generous cornucopia that flourishes in the middle.
Symbol of fecundity and fertility, it is highlighted by a checkered background of diamonds, all punctuated in their centers. This horn filled with flowers is also surmounted by a lush acanthus leaf.
The highlight of the show, two scallop shells arranged on either side at the top, and each having their own personality, evoke in their own way the union of femininity and virility.
Everything thus seems to indicate that this precious mirror, commissioned in the 18th century, was in favor of a marriage in the high society of Rouergue or Aveyron.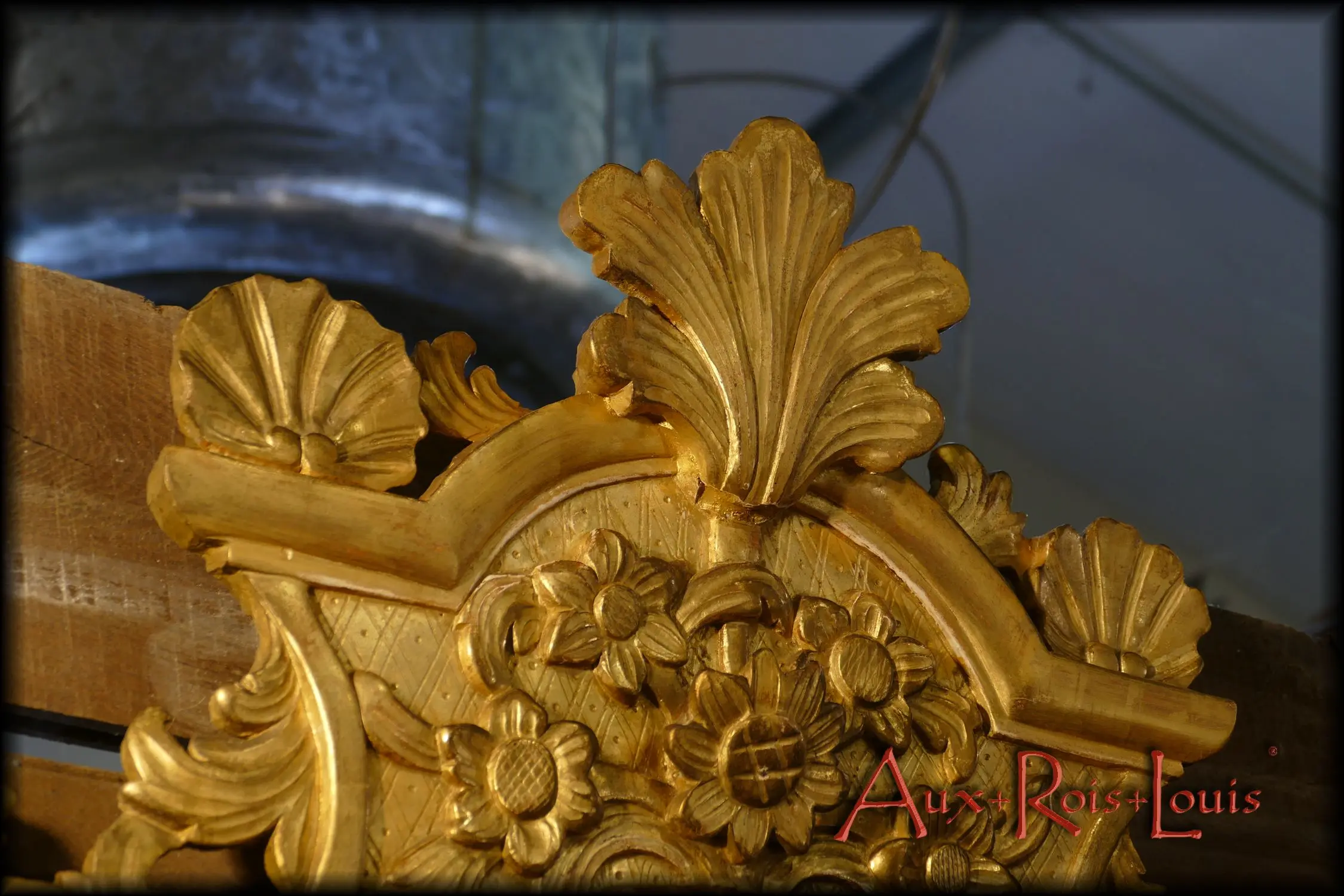 Dimensions
Width: 70cm, height: 133cm.
Reference: [ME084]