Furniture became increasingly sophisticated even in rural homes during the 19th century. As evidence, consider the exquisite craftsmanship of this small kitchen table, designed and made during that period on a farm in the South West of France.
This sturdy little table accommodated an entire peasant family during meal times.
The traditional bread drawer remains at one end of the table, while at the other end, a new comfort feature makes its entrance – the pull-out plate rest, which can also serve as a cutting board.
Connected by an H-shaped stretcher, known as a "cat bar", the legs of this table have the peculiarity of being turned on prismatic masses, exemplifying the purely aesthetic pursuit that developed even in the depths of our countryside during the 19th century.
The cozy proportions of this cherry wood table allow it to transform into a spacious work surface or desk, suitable for both rustic interiors and modern decor.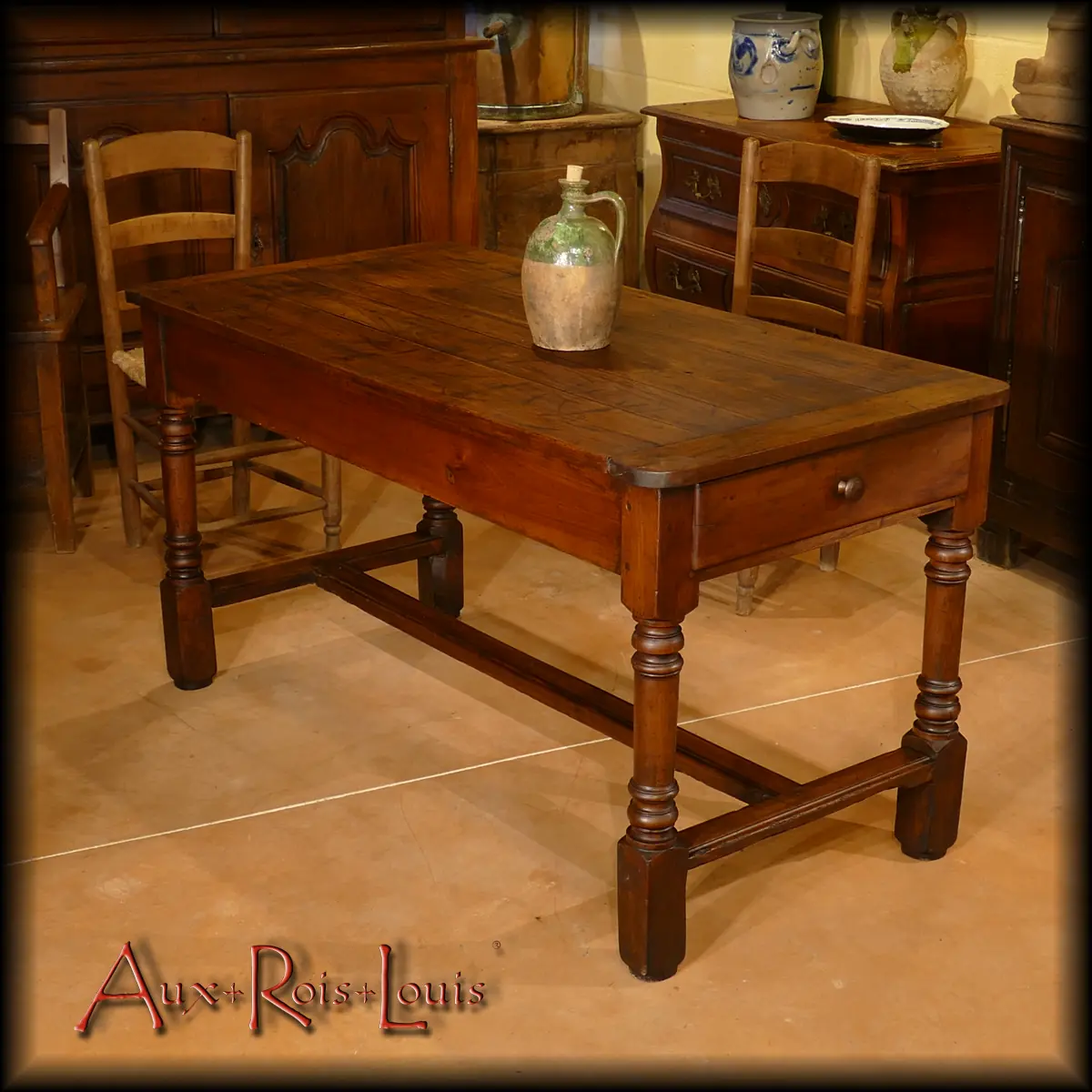 Dimensions :
Width: 140 cm, height: 75 cm, depth: 69 cm
Reference: [MP047]