This chest makes us concretely perceive a key moment in the history of France. The moment when, after many fights, the knights are back in their lordships and will aspire to calm in a decorum that will greatly evolve. This will be clearly reflected in their furniture.
This chest is the perfect example.
Although intended to remain permanently at home, it preserves in its robustness, its ornamentation and its handles, the memory of its ancestors devoted to the chaotic chivalrous transport:
He is built as if to protect the weapons, scrolls and belongings he might have previously hauled around on convoys of rickety carts.
On the uprights on either side, there is the motif of a bird's quill, surmounted by a flower. This decorative element makes it possible to date the creation of this chest very early in the 18th century, the feather of a bird, or outline feather, being a legacy of the Louis XIII style.
The handles that actually allow this chest to be lifted are also a survival from the 17th century, a period when chests systematically followed knights and their troops as they wandered.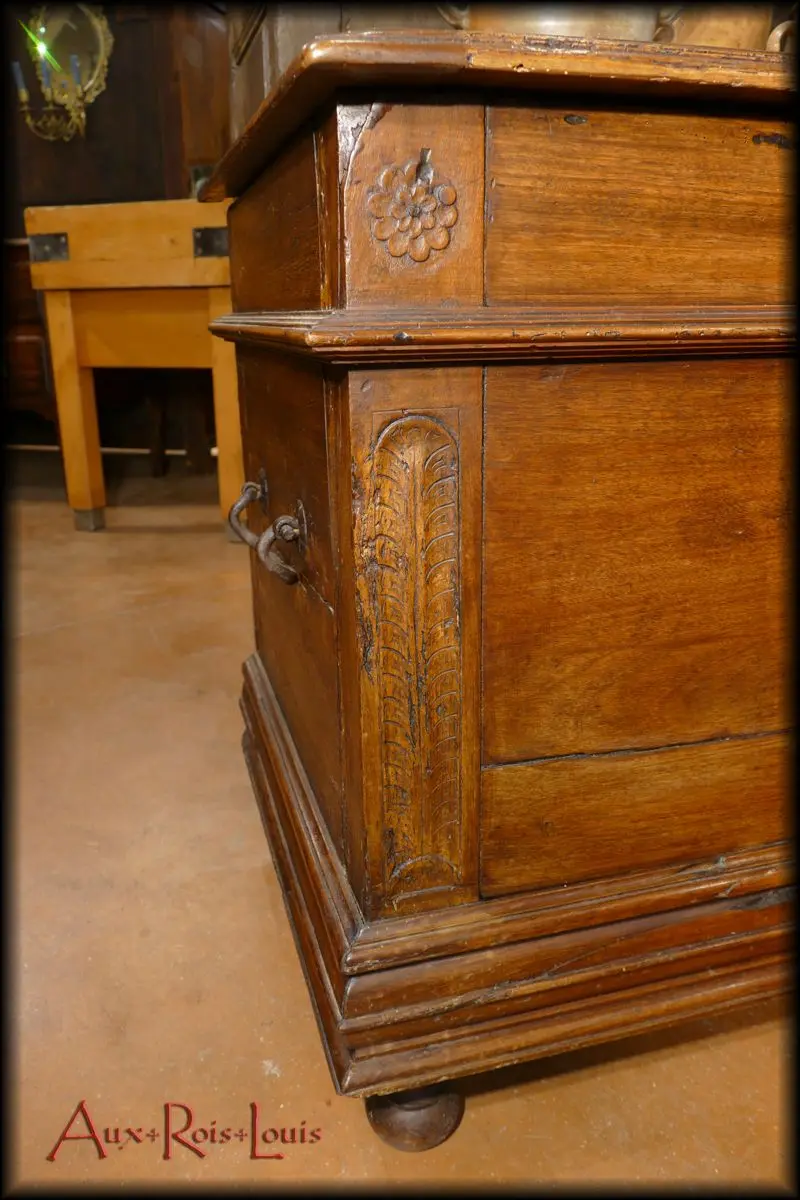 This walnut chest is underlined at its base by a large picture rail. The top tray shows natural wear which has benefited from a conservative restoration using the old process of wax trim.
Another remarkable element of this chest is its period ironwork. The key, the keyhole, the hinges that articulate the top and the handles fixed on solid rosettes are all original.
Finally, its origin from the County of Périgord is attested by the molding in the shape of an inverted V which serves to receive the keyhole, a particular sign of Périgord chests of this period.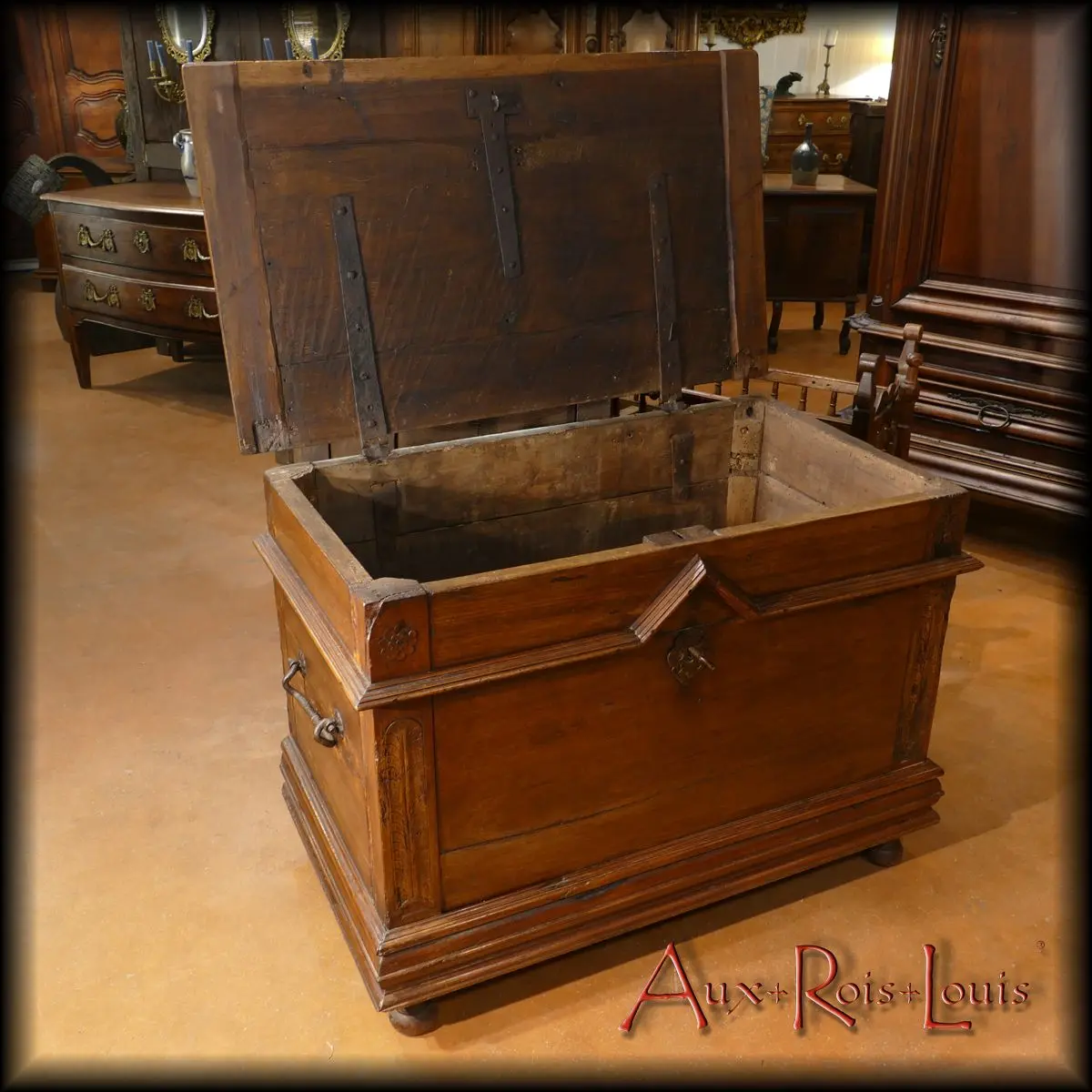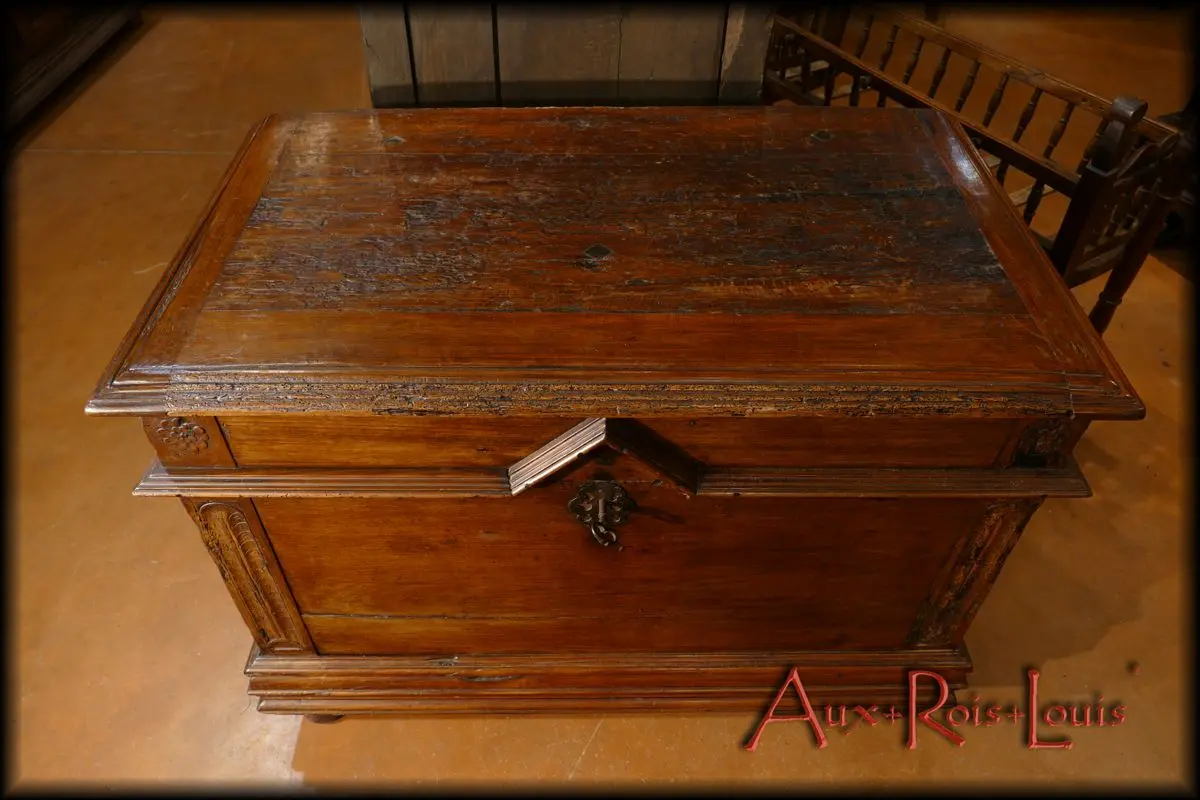 Dimensions
Width: 107 cm, height: 78 cm, depth: 64 cm
Reference: [ME081]
Pour en savoir plus sur la vie de château, lisez l'excellente étude historique de Christophe Morin
« AU SERVICE DU CHÂTEAU ».