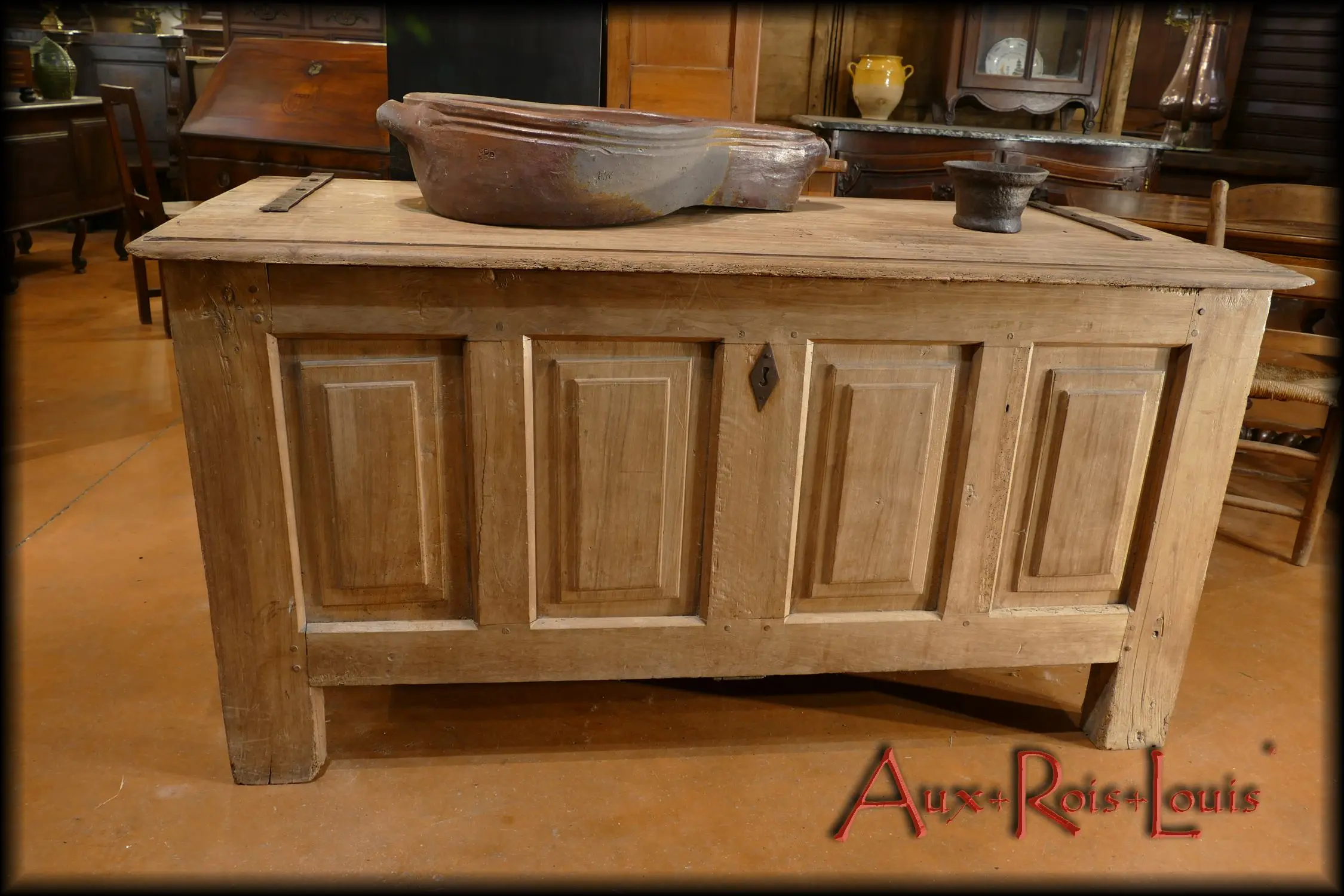 Imposing in size, this blond walnut chest was originally intended for storing laundry. It was fashioned in the 17th century for a Maison Forte du Périgord in which it fulfilled its function for four centuries. Here you are witnessing its very first outing, which explains the fact that its original patina is so well preserved. The blond walnut planks that were chosen to make it knew for one and only encaustic a pure beeswax, without any dye. This 100% natural treatment has been able to protect it, while preserving its original charm.
Its Louis XIII style, early in the reign, is reflected in two particular signs.
The succession of eight panels decorated with double protruding tables, more commonly known as "chocolate plates", a motif carved in the mass.
It has kept from its ancestors, chests from the Haute Epoque, the exposed fittings studded on the top of the top and fixed at the back by forged crow's feet fasteners.
This chest from Maison Forte in blond walnut, thanks to its generous proportions, will offer ample storage possibilities, while catching the light very nicely, in its future home.
Dimensions
Width: 160cm, height: 82cm, depth: 67cm
Reference: [ME078]