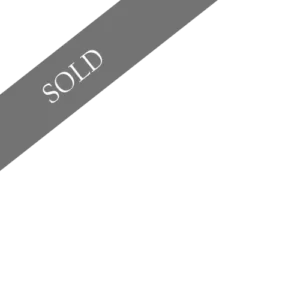 Half-chest of drawers in cherry wood – 18th century – South West
Imagined and shaped under the reign of Louis XV, during the second half of the 18th century, this curved chest of drawers is nevertheless inspired by the previous ornamental codes of the Louis XIV style, which combines curved and rounded lines with robust and squat structures.
As such, we recognize the widely rounded amounts where a simple hollow molding is profiled.
On the sides, we can see crossbeams scalloped in a "gendarme's hat", typical of the Louis XIV style. Like the chests from this same period, an unadorned picture rail reinforces the opulent appearance of this chest of drawers.
At the same time, the facade drives the drawers in a generously curved movement.
The drawers have beautiful bronze handles, particularly highlighted by a light wood essence. Its visibly nuanced vein constitutes the subtle appeal of this facade.
Note the unusual dimensions of this chest of drawers. It is precisely because it is small that it is called a half-dresser.
Dimensions
Width: 99 cm, height: 75 cm, depth: 54 cm.
Référence : [ME059]