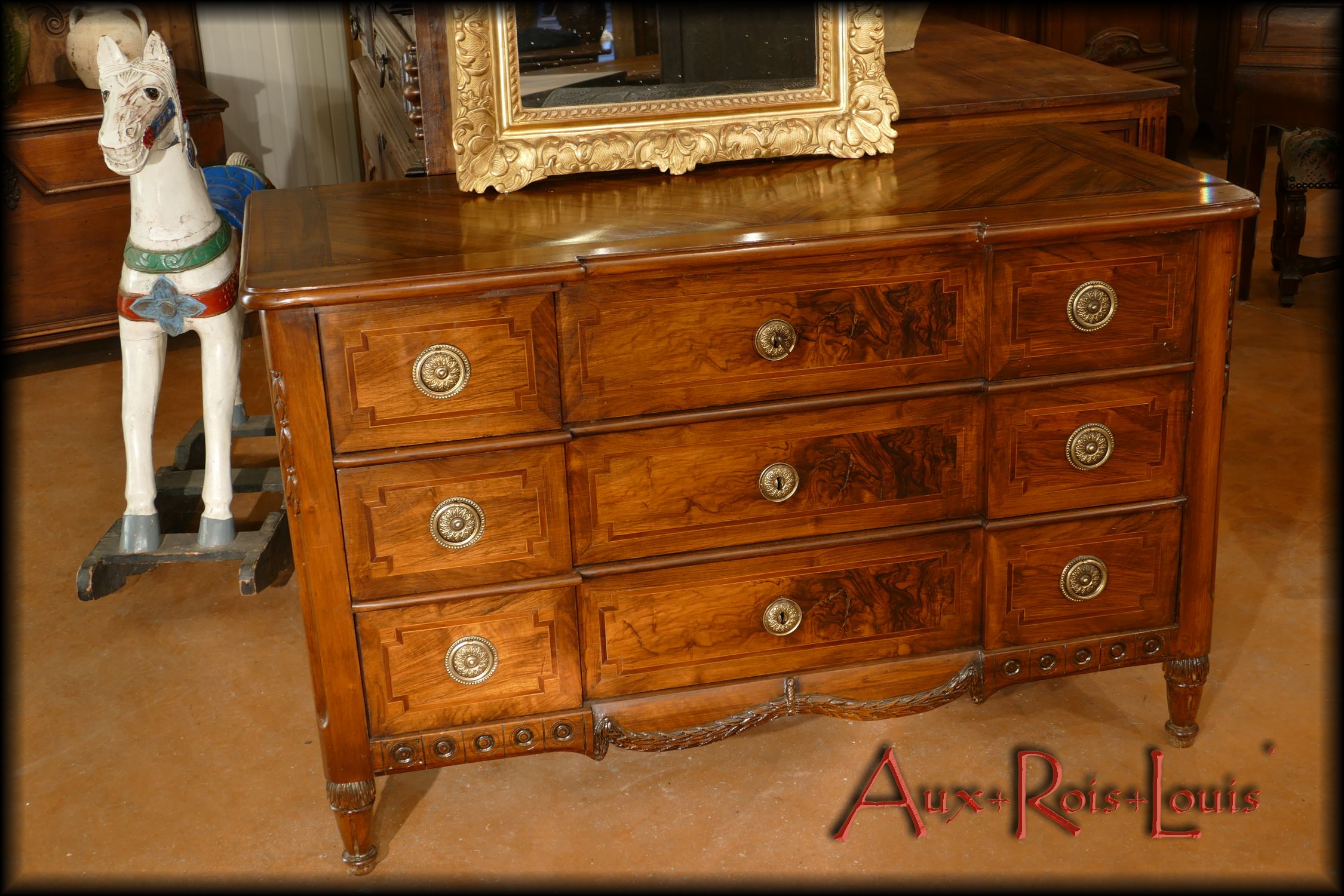 Louis XVI walnut chest of drawers – Late 18ᵗʰ century – Sud-Ouest – [ME039]
We recognize the Louis XVI style of this walnut chest of drawers thanks to the clean and slender lines of its architecture.
The veneer of the top, geometric, is made obliquely from a central axis, what is called a "fern" pattern because of its biomimicry.
The front has a central notch, that is to say a slight recess in the center, characteristic of the Louis XVI style, such as to provide relief and luminosity to the effects produced by the cleverly nuanced walnut veneer and the inlays of light wood threads around handles and keyways.
The feet are turned into a sheath and enhanced with water leaves.
The bottom rail is punctuated with ovals and supported by a laurel ribbon.