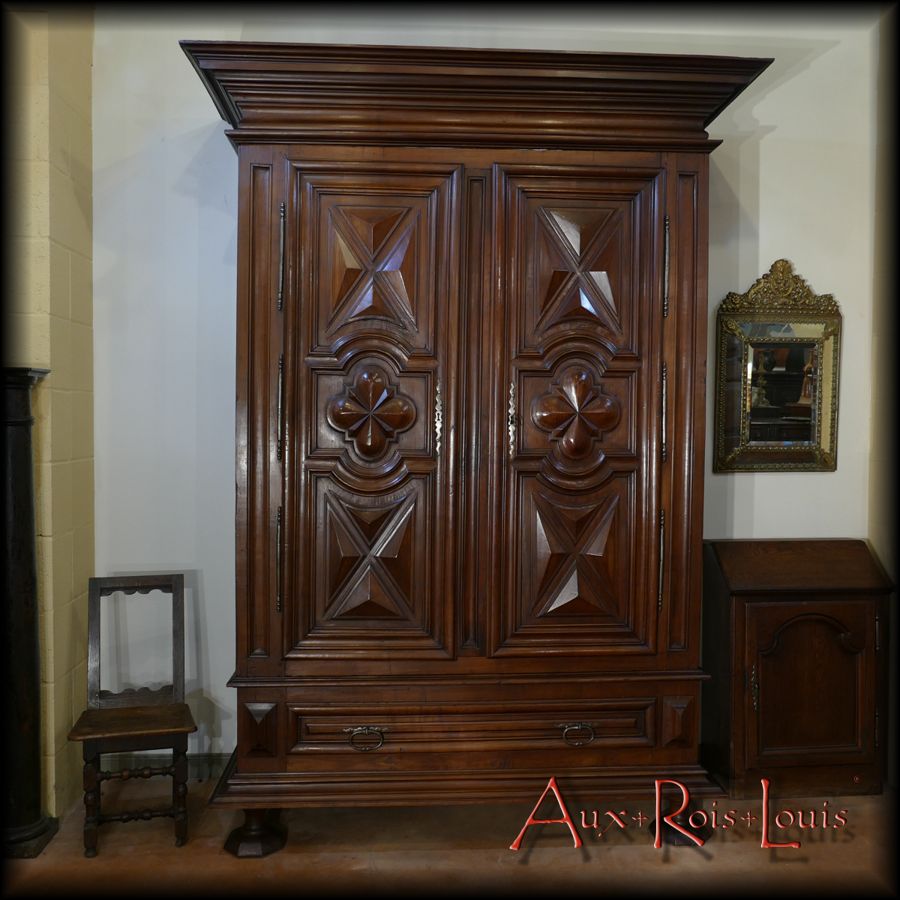 Pantalonnière cupboard in cherry wood – Louis XIV – 18ᵗʰ century – Gironde – [ME044]
Served by a remarkable cabinet making, this large cabinet is called "pantalonnière" because its basement conceals a drawer specifically devoted to the flat storage of pants.
Two other drawers are housed inside, halfway up.
This cabinet is based on opulent faceted feet, a trademark initiated in the Gironde workshops in the 18ᵗʰ century.
In its own way, experiencing the contrast between stiffness and roundness, this hinged piece of furniture illustrates the transition between the Louis XIII style and the Louis XIV style which took place in the18ᵗʰ century.