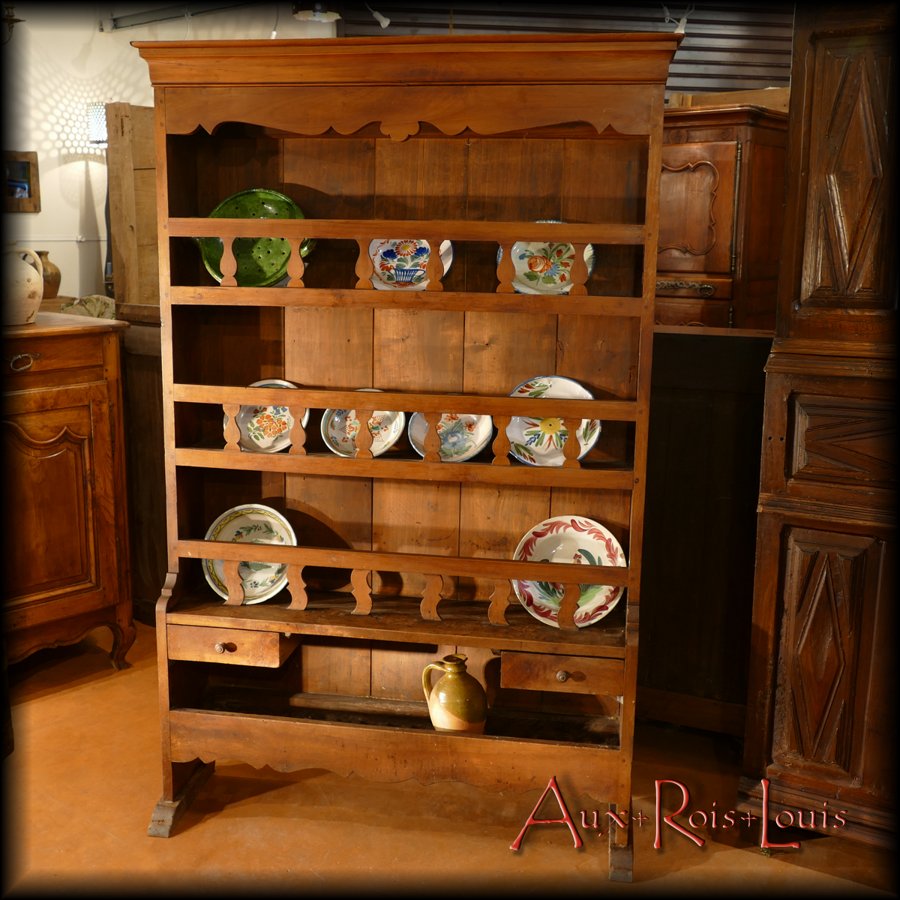 Vaisselier dresser-drainer in cherrywood – 19ᵗʰ century – South West – [MP019]
Everything is scalloped curves in this discreet dresser which in fact fulfills two distinct missions.
At the very bottom is the drainer on spaced slats while the three top shelves fulfill the function of display, the crockery being held by scalloped bars. In addition, small drawers have been provided for storing cutlery.