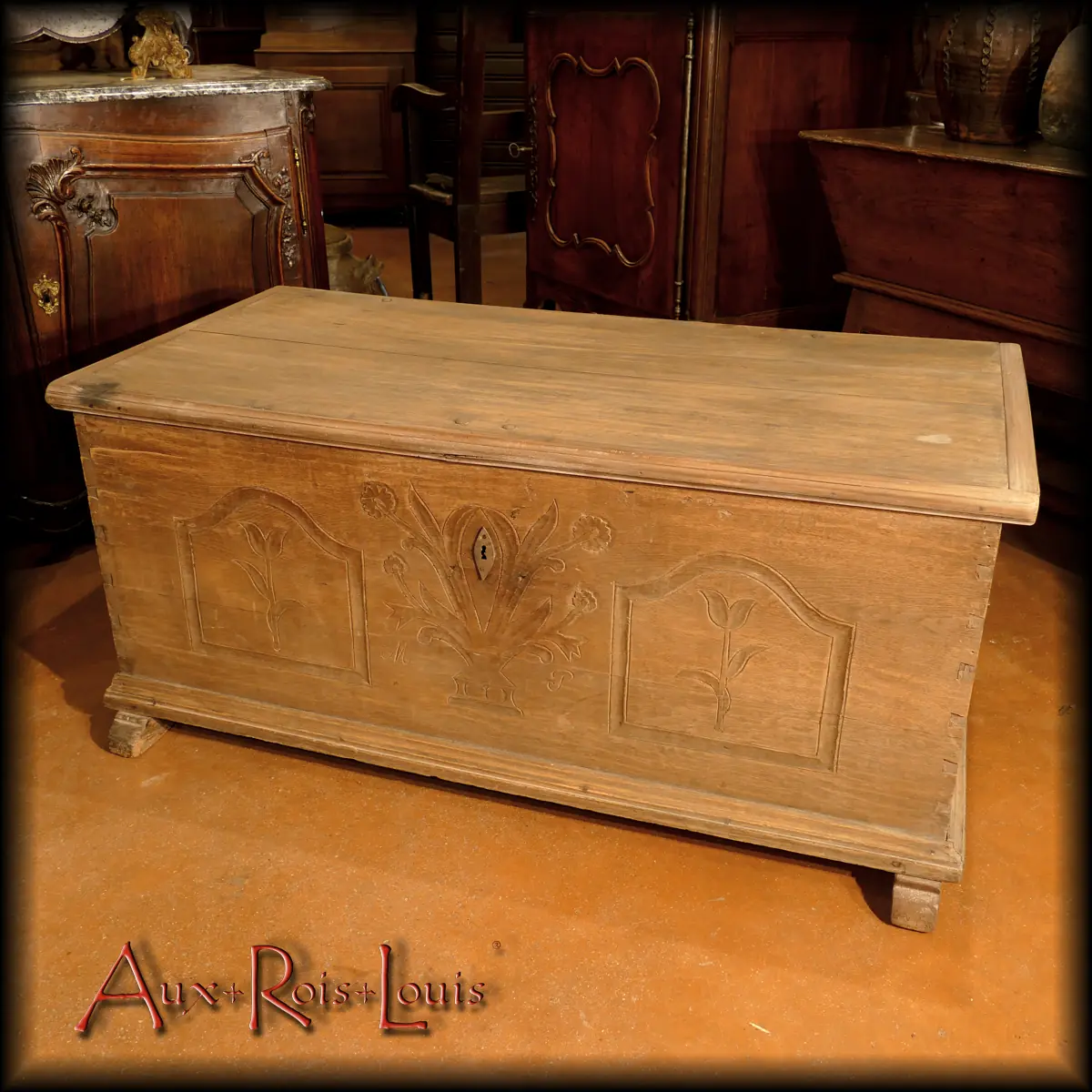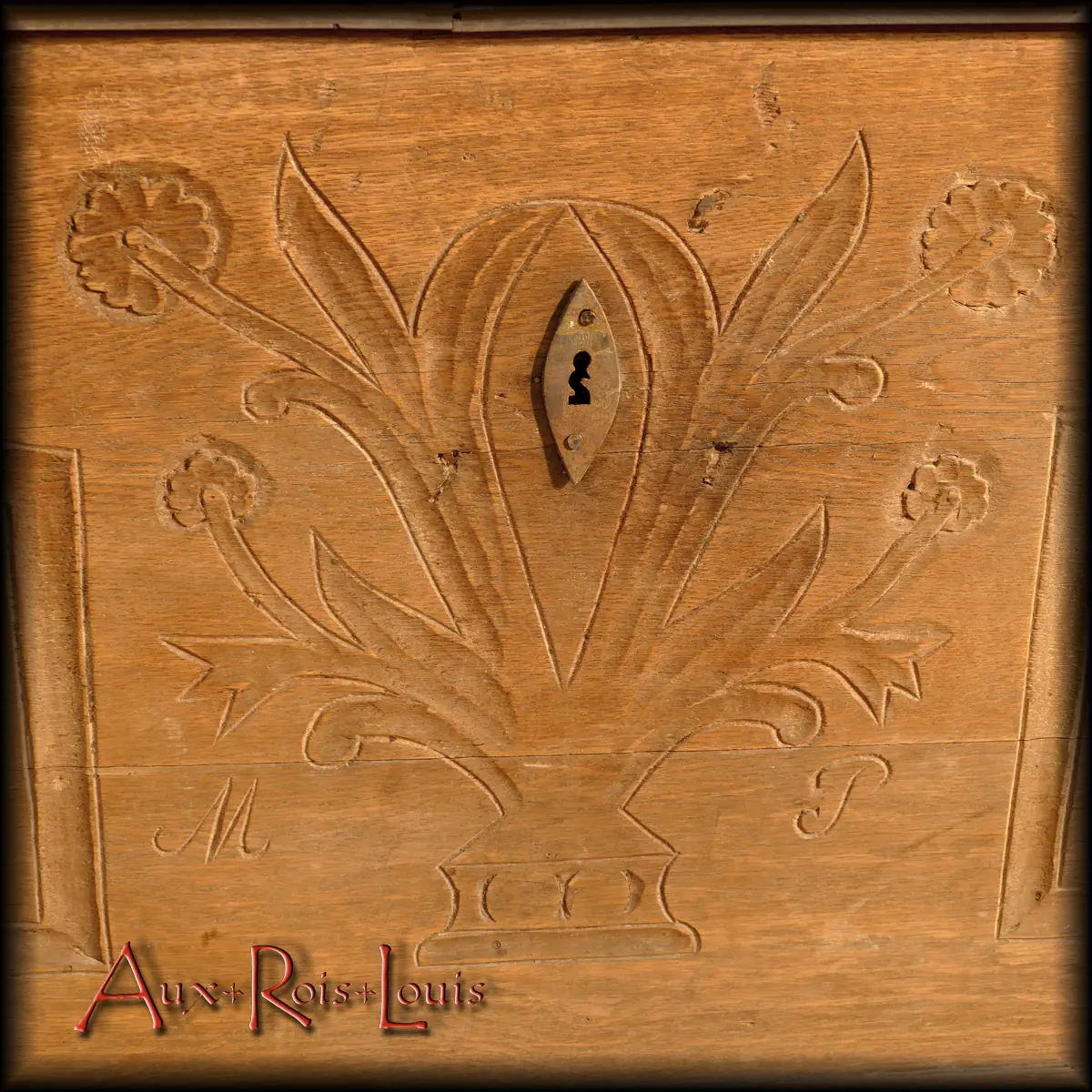 Dimensions:
Width: 126 cm, Height: 56 cm, Depth: 62 cm
Reference: [MP046]
The proportions of this oak chest were designed in such a way that it could be placed in a bedroom, at the end of a bed, to store clothes or cushions, and to comfortably sit for undressing, taking off shoes, or simply conversing in privacy. Hence its name "end-of-bed chest".
Its front features a carved country bouquet in the center, surrounded by recessed panels adorned with a tulip motif. These panels are also found on the sides, this time equipped with carrying handles. The dovetail assembly of the case is clearly visible on each corner.
The transparent wax finish has preserved the natural hue of this light oak, allowing this end-of-bed chest to seamlessly integrate into our present-day interiors.
It's worth noting that there are two initials on either side of the bouquet, M and P. These are likely the initials of the two fiancés for whom this end-of-bed chest was commissioned in Aquitaine in the 18th century, on the eve of their wedding celebration. It's important to recall that at the time, this chest constituted the bride's dowry where she would press all her linen before moving into the marital home.