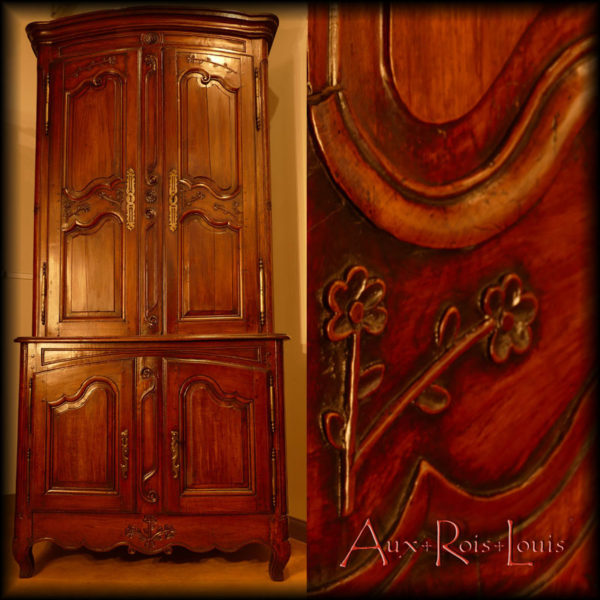 Decorated with moldings, decorative flowers. Inner door to store tablewear. Arched cornice.Hoof feet.
Top part narrower, fully sculpted diamond motifs, Maltese Cross on upper door, large cornice and rounded feet.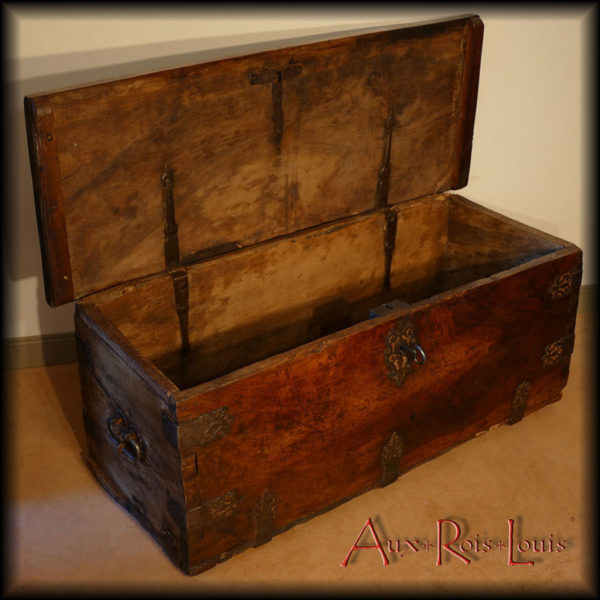 Dovetail construction, reinforced with metal plates, carrying handles of wrought iron. All the surfaces consist of a single plank including the top.