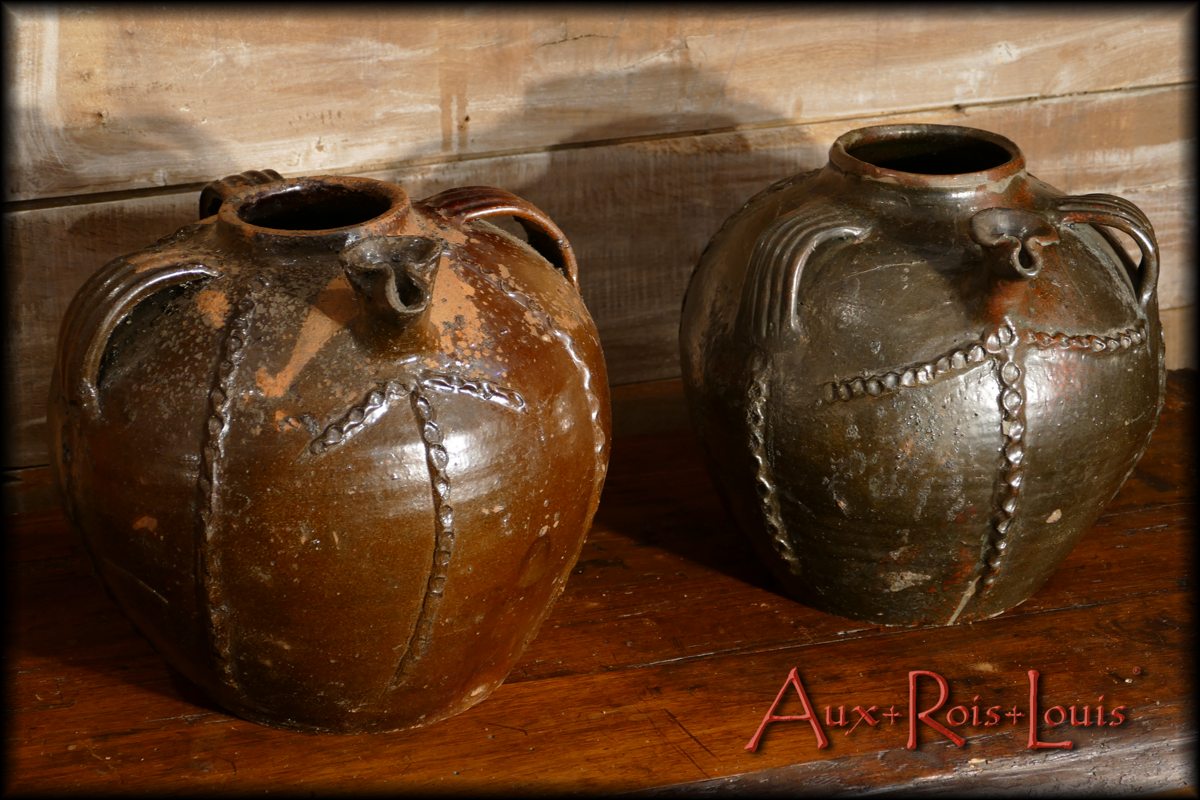 Two oil jugs - late 18th century early 19th century - Lot Valley, Quercy
We recognize in the roundness of these jugs an exuberant and sensual inspiration specific to the ancient Quercy potters' centers.
Several clues seem to indicate that these two jugs come from the same workshop and probably from the same hand.
The shape of the bellies, the arrangement and the shape of the handles, the pinched pouring spouts and the digited cross-shaped patterns are indeed very similar.
Note that this type of pinched mouthpiece is a typical Quercy trademark which has an aesthetic and practical purpose. Once this jug is tilted, the pinched shape of this pouring spout makes it possible to run not over the length of the belly, which would cause a mess, but directly in a smaller jug, giving a beautiful net of regular oil without overflow. Once in a small jug, the walnut oil which, let us remember, was then used for lighting the house, could be poured drop by drop into the oil lamp in order to impregnate the wick with it.
Reference: [PA062]
Dimensions
Height 29 cm, diameter: 31 cm.
Price on demand.
Reference: [PA063]
Dimensions
Height 28 cm, diameter: 29 cm.
Price on demand.