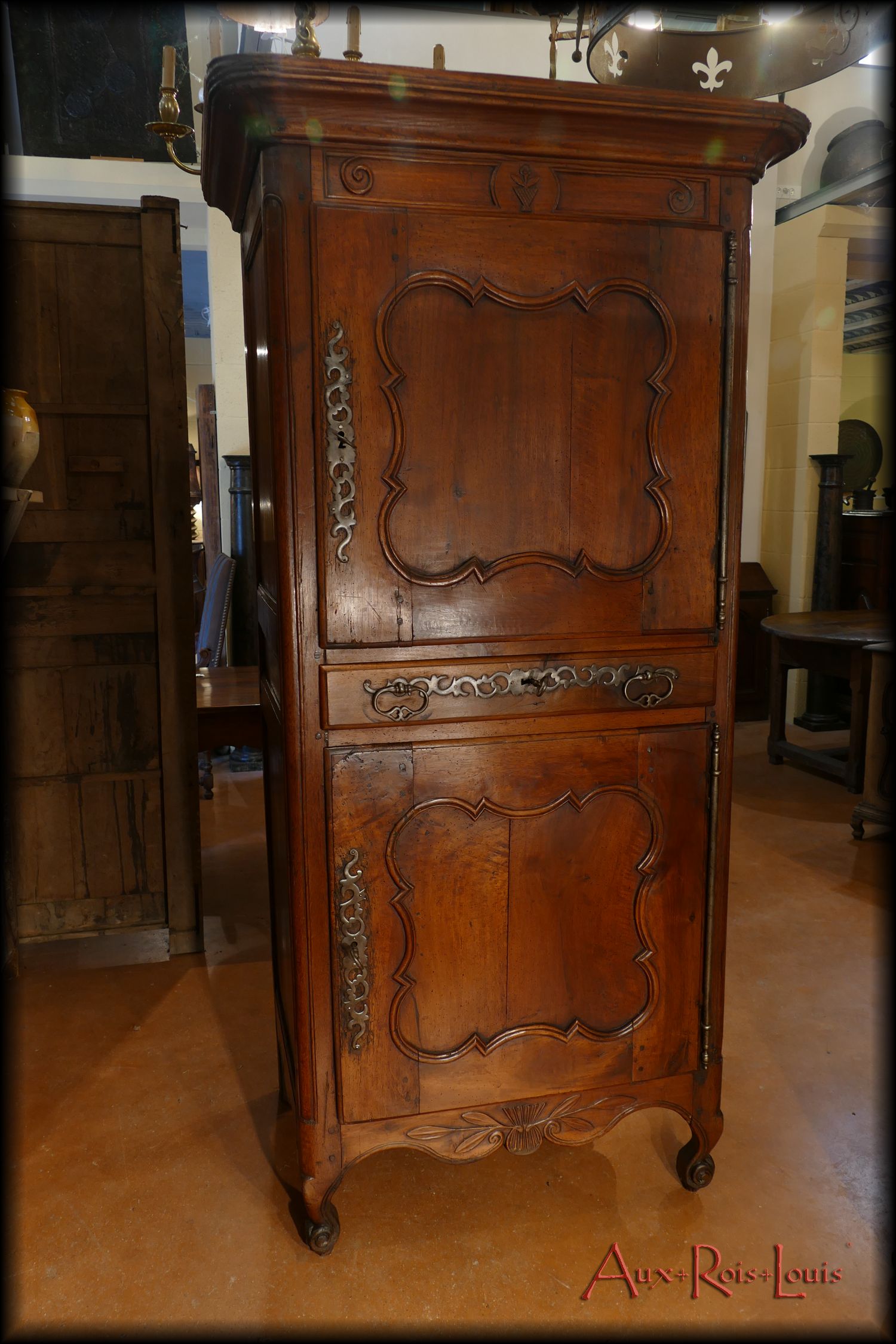 Louis XV style "homme-debout" in walnut - 18ᵗʰ century - Périgord
Centerpiece of the kitchens of large residences, this "homme-debout" was intended to receive and protect the earthenware crockery which, during the 18ᵗʰ century, managed to supplant pewter services and pottery.
The Louis XV style, full of curves and flowers, can be recognized by the fretwork of the doors and crosspieces, themselves enhanced with floral baskets patterns.
Note the pretty naive pattern on the top crossbar.
This "homme-debout" is wearing a largely molded cornice and rests on feet worked in volutes.
The whole is underlined by a very good quality of ironwork with noble proportions.
The keyholes as well as the handle appliques are original, in tinned wrought iron (covered with pewter).
The inverted heart shaped handles suggest that this standing man was made on the occasion of a wedding.
Dimensions
Width: 102 cm, height: 203 cm, depth: 68 cm.
Reference : [ME043]
Item shown as an example. Please contact David on 06 78 92 61 98 if you would like him to offer you similar pieces.