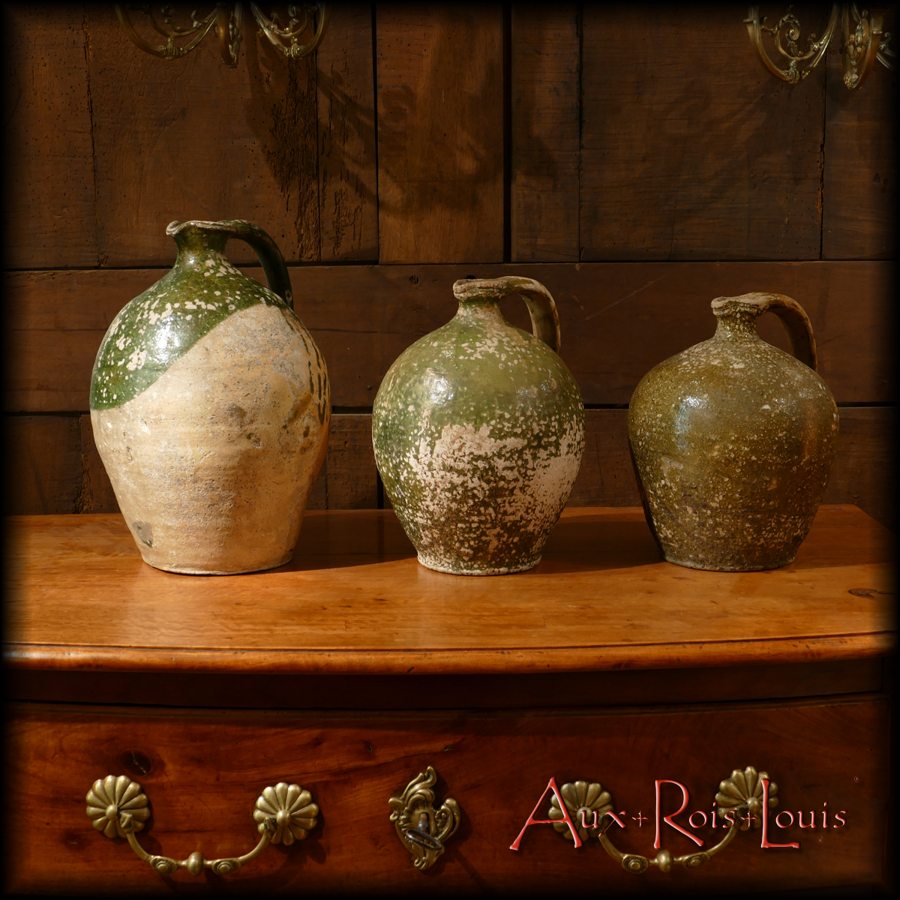 Three water jugs – 19th century – Périgord – [PA055] [PA056] [PA057]
These three water jugs were hand-turned in the 19th century by master potters from the famous Beauronne-Douzillac workshops in the heart of Périgord.
They were dedicated to the use of water and wine for table service.
The green color of the glazes – obtained in this case by the reaction of copper oxide with lead red – presents nuances specific to each mixture. This makes each of them a unique piece, both in terms of color and size.