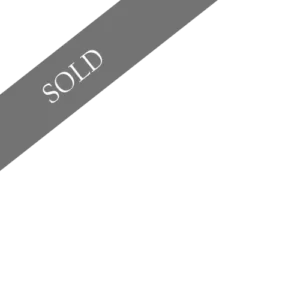 Small walnut sideboard – Louis XIV – 17ᵗʰ century – Périgord
Fashioned in the 17ᵗʰ century in beautiful walnut planks, the noble wood of the time cultivated in the illustrious walnut groves of Périgord, this sideboard immediately surprises with its completely unusual cozy dimensions.
At the time, in fact, an outward sign of social success in the midst of the nobility and the bourgeoisie, sideboards was by nature of imposing size, precisely for the pageantry.
Since chest of drawers did not yet exist, one can imagine that this small sideboard was ordered for the bedroom of a Lady, so that she could safely store her personal effects and her refined toiletries, composed of delicate silks enriched with delicate lace. This would explain the quality of finish of the surfaces, perfectly smooth on the outside as well as on the inside, meticulously dissipating any risk of roughness under the fingers.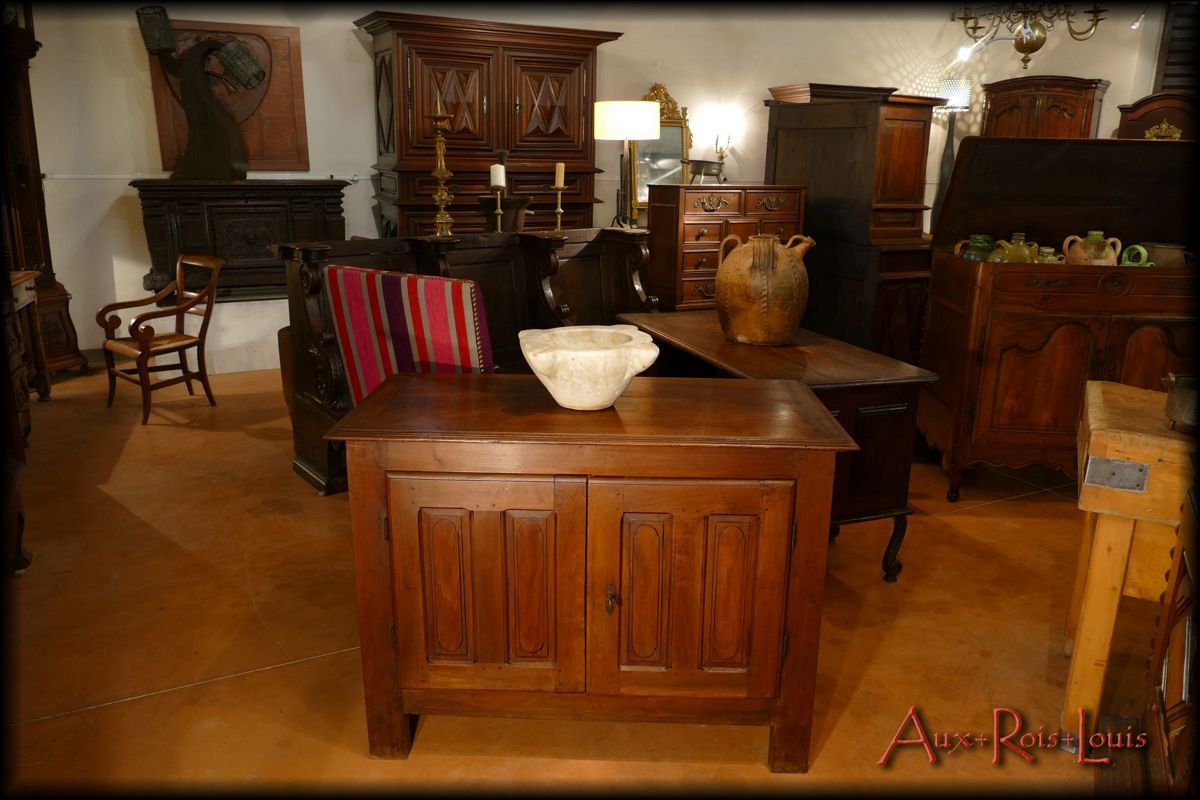 In terms of assembly, we can note that the doors are all as neat in their manufacture as the body of the furniture itself. They benefit from a paneling with double projecting table, the second table softened by rounded contours.
The top is set with a double molding, one on the top, the other on the bottom.
Everything expresses the desire to eliminate any offensive or rude aspect to make this Lady's sideboard a precious and distinguished setting.
Référence : [ME069]
Dimensions
Width: 114 cm, height: 84 cm and depth: 54 cm.
Price on demand.
Small furniture
All

"Sauteuse" commode

17ᵗʰ century

18ᵗʰ century

19ᵗʰ century

Antics

Antique pottery

Bed

Buffet

Charentais

Cherry wood

Chestnut

Commode

Confiturier

Country furniture

Cradle

Credenzia

Curved chest of drawers

Desk table

Dresser

Farmhouse table

France

Homme-debout

Kitchen cabinet

Kitchen furniture

Limousin

Loire

Lot

Louis XIII

Louis XIV

Louis XV

Louis-Philippe

Midi-Pyrénées

Oak

Objects bearing history

Occitanie

Oil jar

Périgord

Period furniture

Popular art furniture

Provincial art

Quercy

Rhône Valley

Sideboard

Small furniture

South West of France

Storage cabinet

Table

Terracotta

The treasure corner

Two-tiered buffet

Walnut

Wardrobe

Wood species