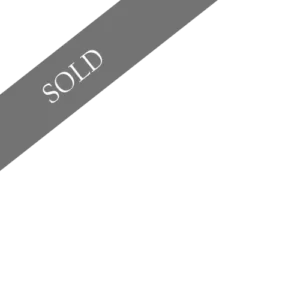 Sideboard chest in oak – Louis XV – 18ᵗʰ century – South West France
Astonishing trompe-l'oeil fantasy on this little sideboard which seems to have two drawers even though it opens on the top like a chest.
Another daring mix of genres: made in the 18th century by a traveling furniture carpenter, from beautiful oak planks stored in the attic of a Périgord farm, it nonetheless presents all the delicacy of the Louis XV style.
The door panels are decorated with moldings with semicircular and pointed movements.
Two sculpted rosettes mark the center of the top and bottom rails.
The fretwork of the bottom crosspiece is also a beautiful tribute to the Louis XV style.
The sides are elegantly paneled.
Once opened, this piece of furniture constitutes a pleasant display for old pottery which is there sheltered and enhanced.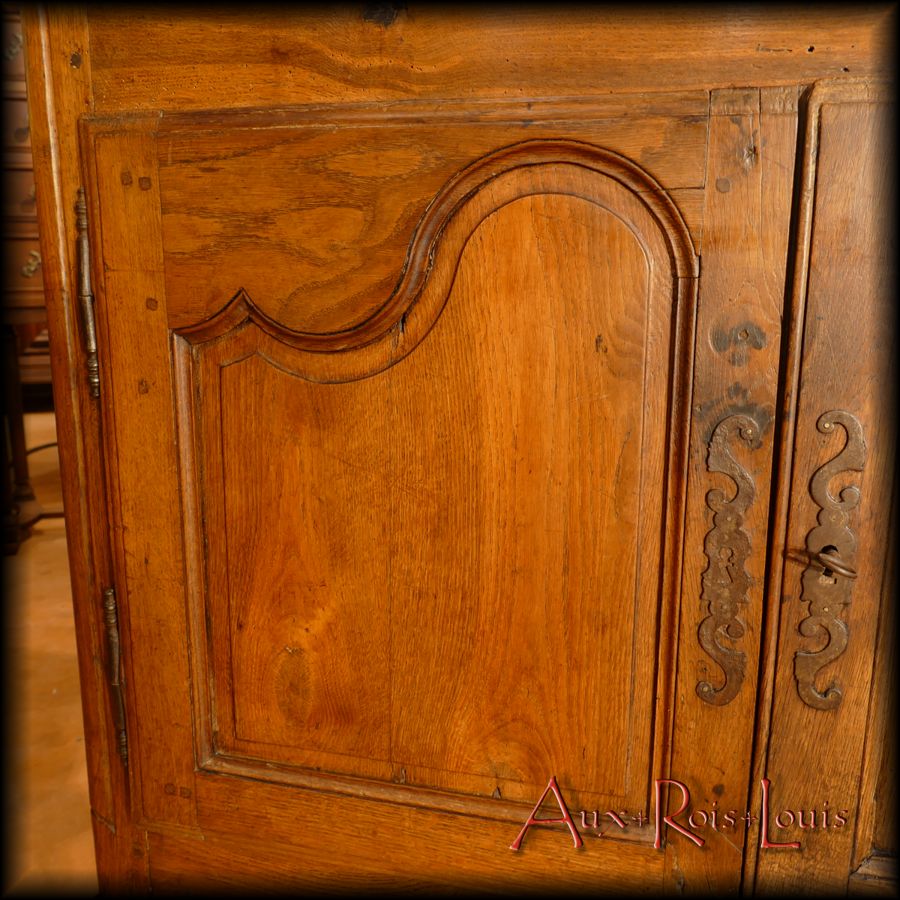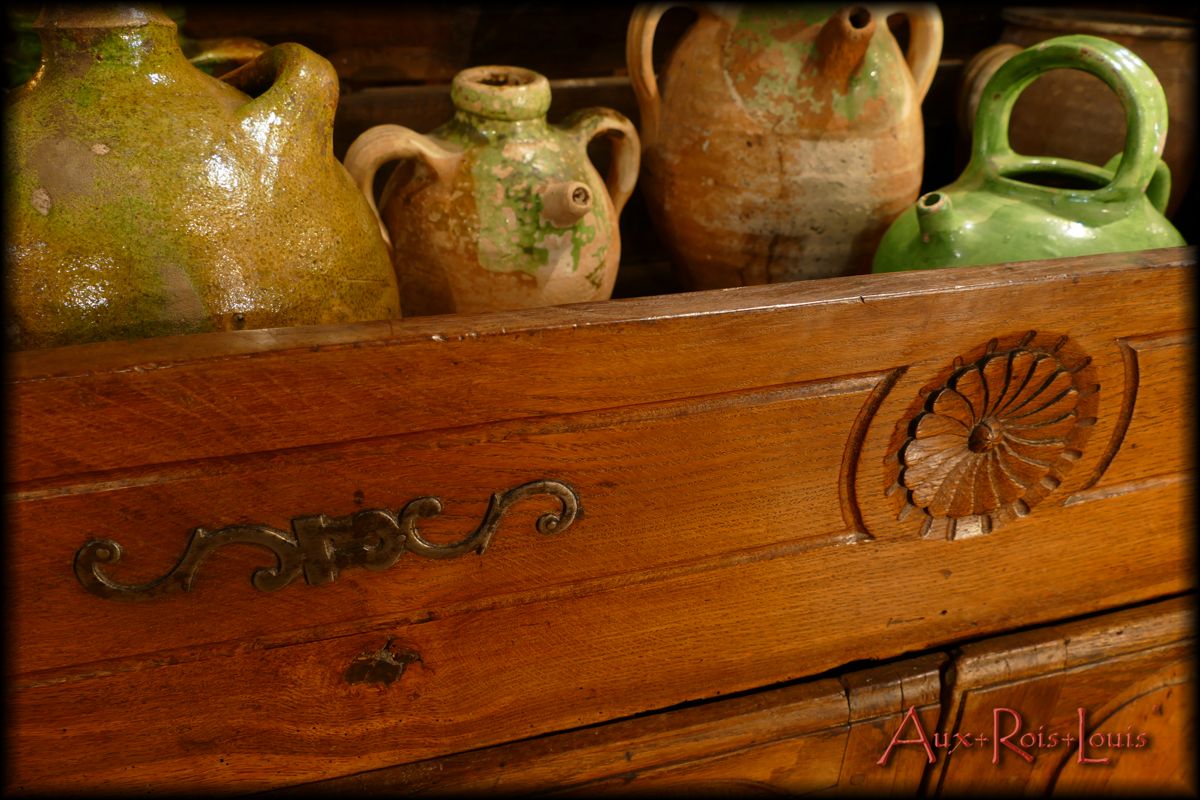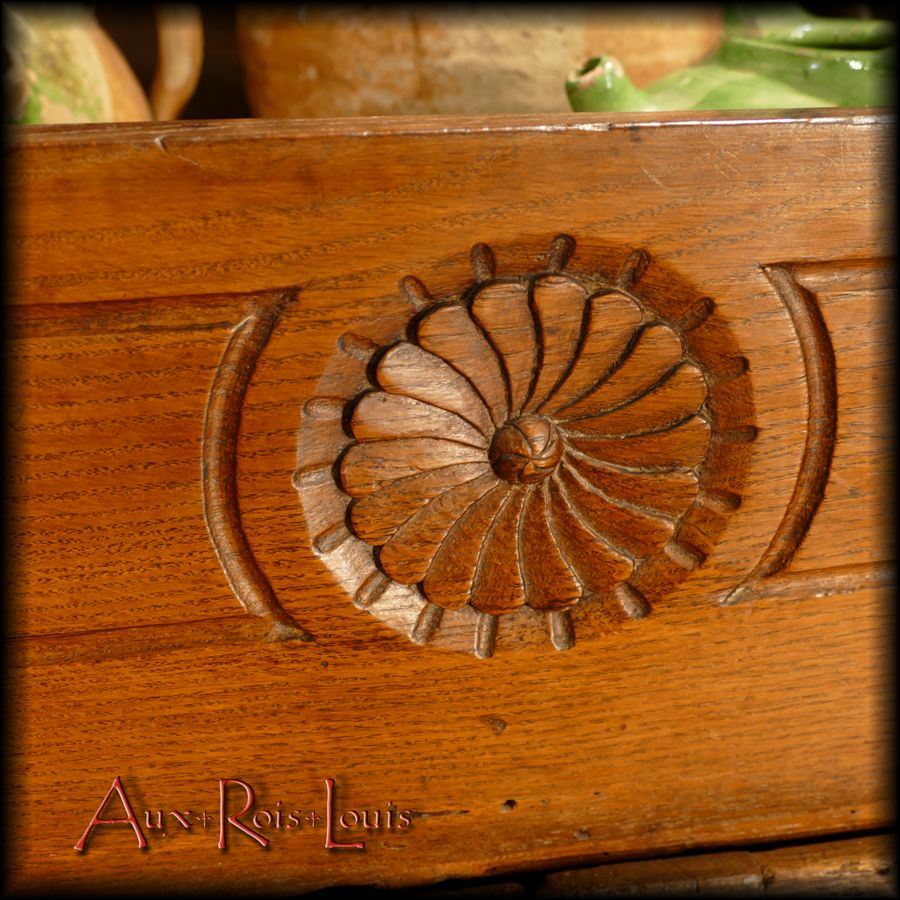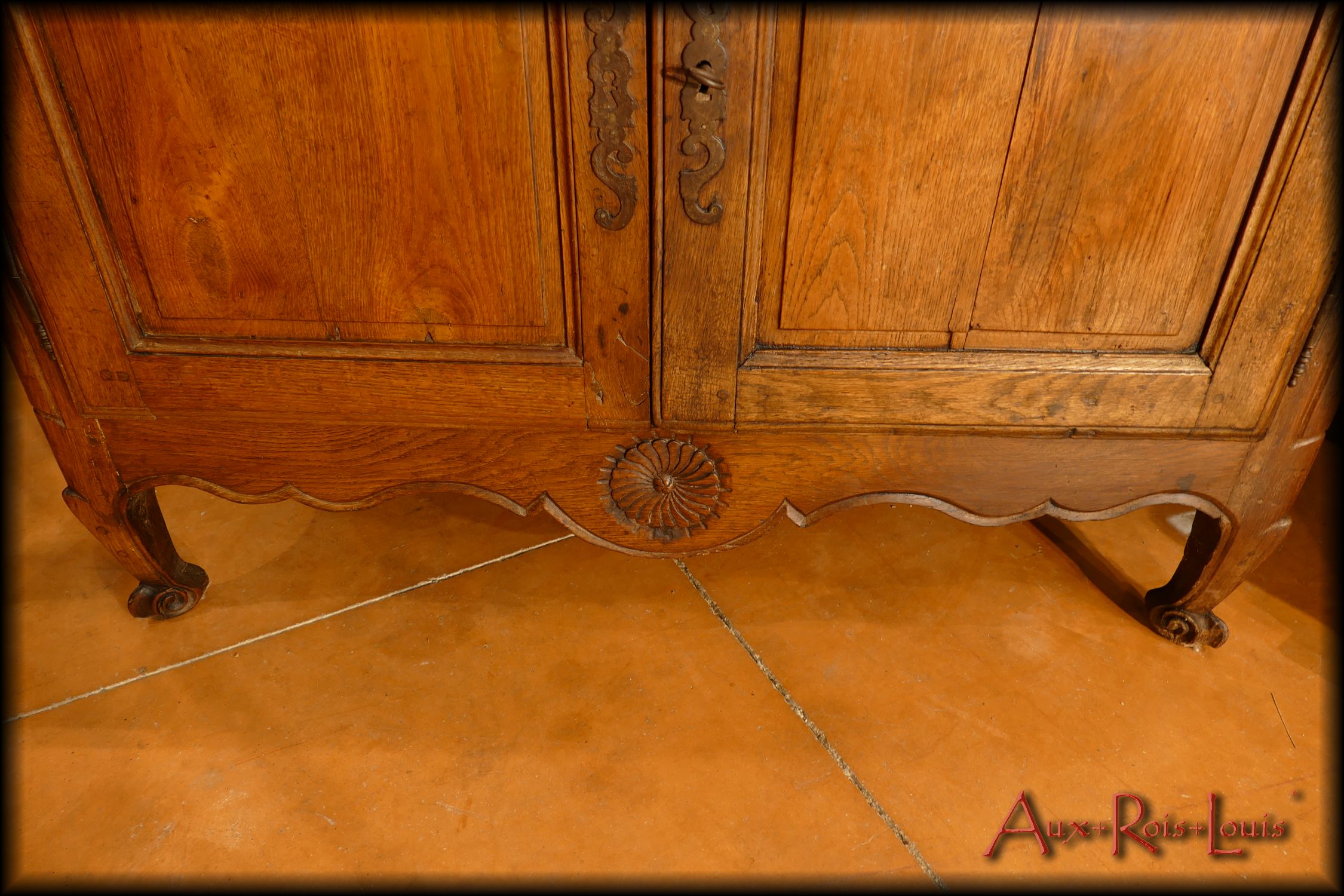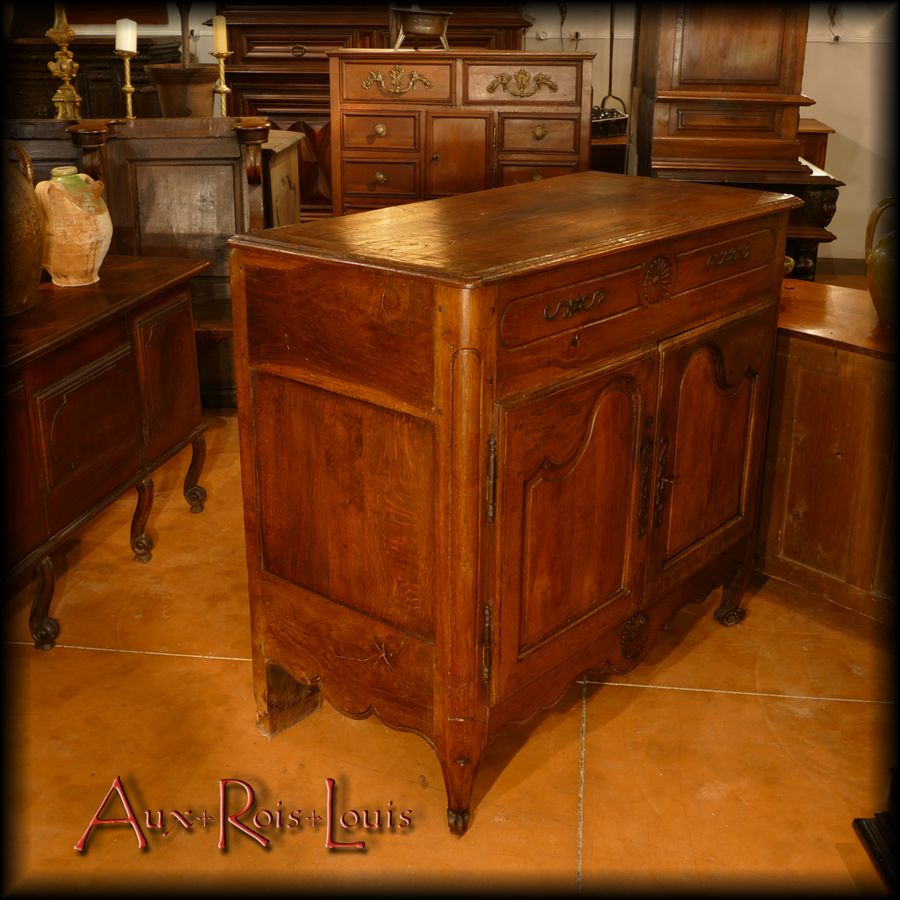 At the rear, you can recognize the thick planks of raw oak as chosen by the craftsman who fashioned this sideboard in 18th century Périgord.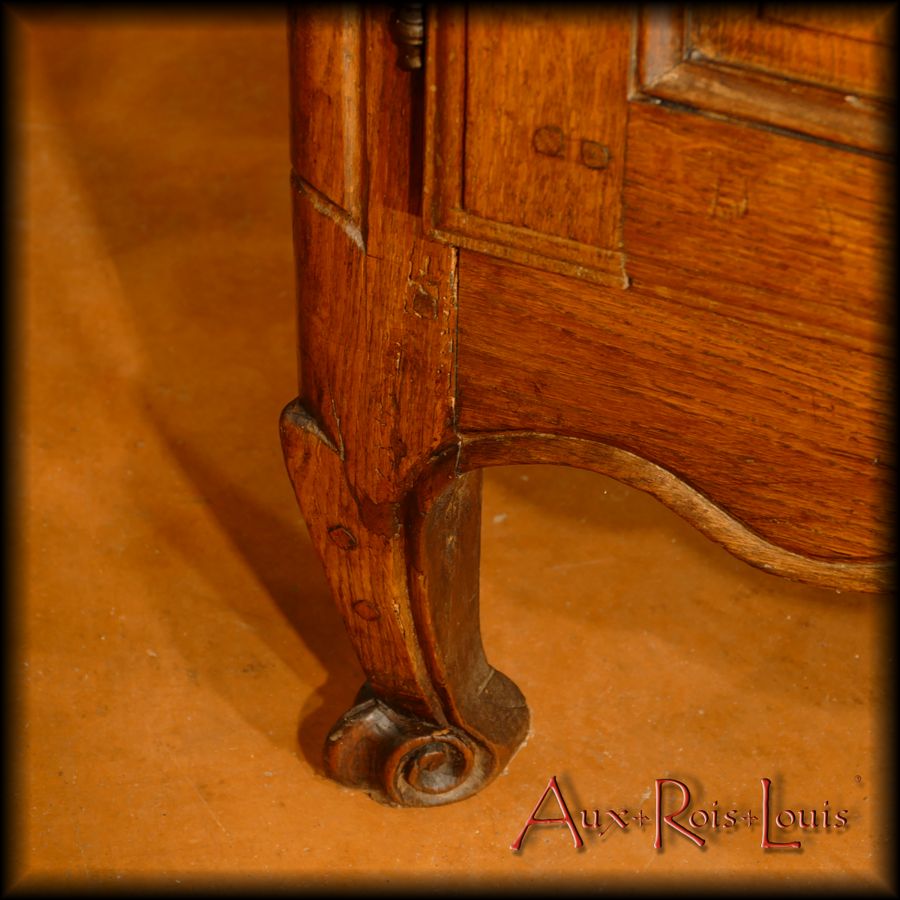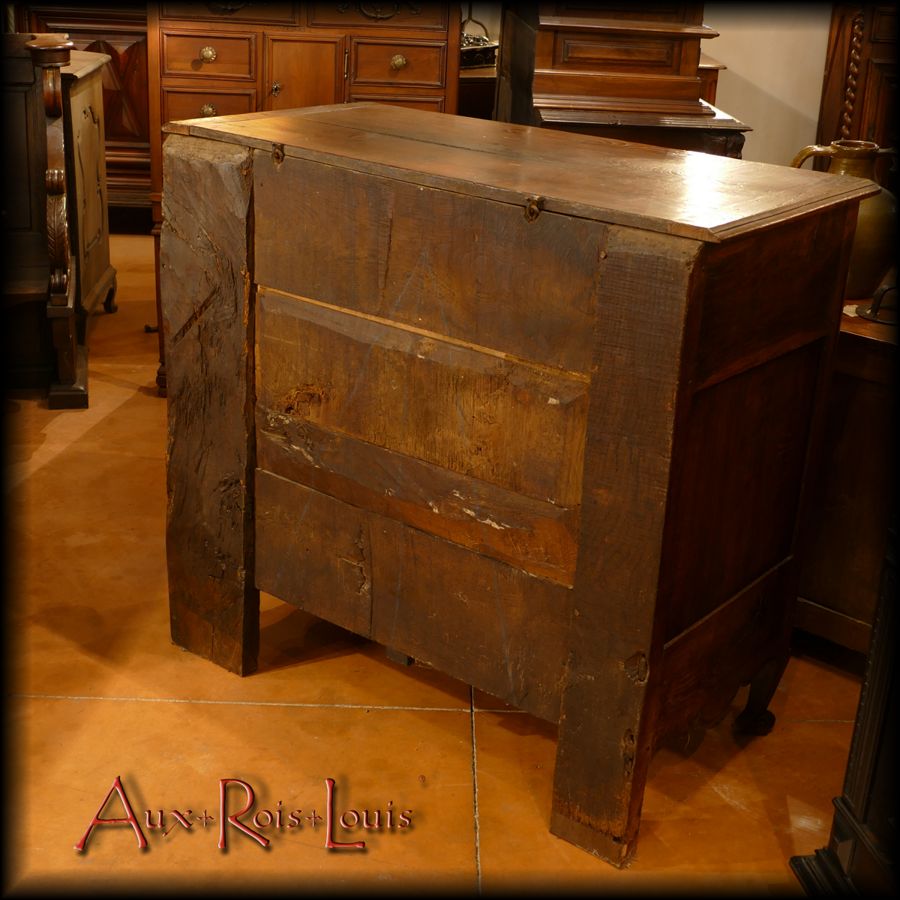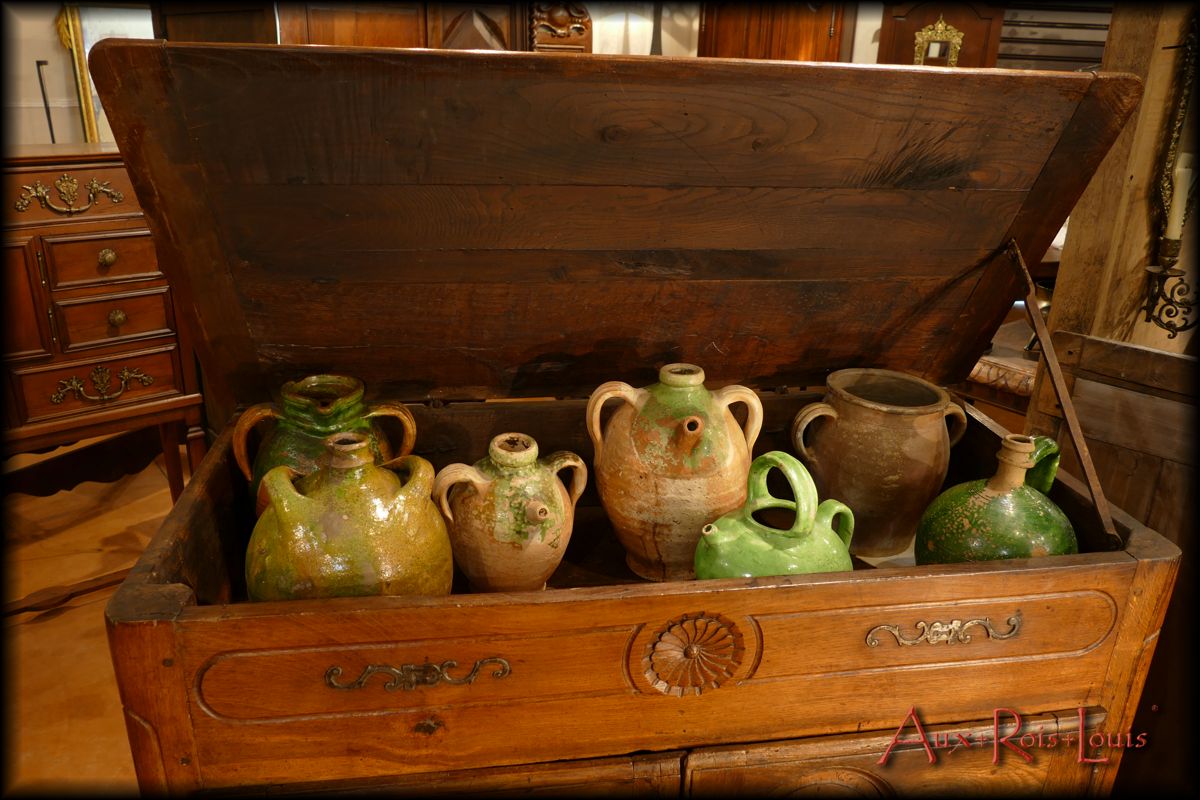 High on foot, this sideboard combines a robust body with graceful ornamentation. This enchants and softens its general appearance.
Reference: [ME070]
Dimensions
Width: 117 cm, height: 108 cm and depth: 60 cm.
Price on demand.
Petits meubles
All

"Sauteuse" commode

17ᵗʰ century

18ᵗʰ century

19ᵗʰ century

Antics

Antique pottery

Bed

Buffet

Charentais

Cherry wood

Chestnut

Commode

Confiturier

Country furniture

Cradle

Credenzia

Curved chest of drawers

Desk table

Dresser

Farmhouse table

France

Homme-debout

Kitchen cabinet

Kitchen furniture

Limousin

Loire

Lot

Louis XIII

Louis XIV

Louis XV

Louis-Philippe

Midi-Pyrénées

Oak

Objects bearing history

Occitanie

Oil jar

Périgord

Period furniture

Popular art furniture

Provincial art

Quercy

Rhône Valley

Sideboard

Small furniture

South West of France

Storage cabinet

Table

Terracotta

The treasure corner

Two-tiered buffet

Walnut

Wardrobe

Wood species